Gandhi Jayanti Essay
Happy Gandhi Jayanti Essay in English – Gandhi Jayanti is celebrated on the birthday of Gandhi. Most students don't have deep knowledge about Gandi so we are here to describe Gandhi Jayanti essay in more than 300 words. Gandhi Jayanti Essay is most commonly asked questions in classes 3, 4, 5, 6, 7, 8, 9 and 10.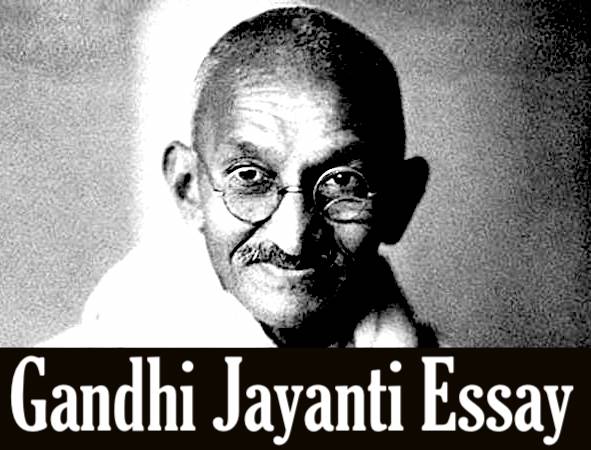 Gandhi Jayanti Essay in 300 Words
Gandhi Jayanti is a national festival celebrated all over India to mark the birth anniversary of Mohandas Karamchand Gandhi, most commonly known as Mahatma Gandhi or Bapu. He is also called the 'Father of the nation'. He was addressed with this title by Subhash Chandra Bose for the first time in his address on Singapore radio on July 6, 1944.
Gandhi Jayanti is celebrated to pay honour and to memorize Mahatma Gandhi, who struggled hard throughout his life to liberate India from the British Rule. He worked towards achieving Sawaraj, improving economic condition of farmers, empowering women rights, remove untouchability and other social evils from the society and many more. The various movements run by him were non-cooperation movement in 1920, Dandi March or Salt Satyagraha in 1930 and Quit India Movement in 1942, as a call to British to leave India.
Gandhi Jayanti is celebrated with huge preparations at the Raj Ghat or Gandhiji's Samadhi in New Delhi by the government officials. Raj Ghat, is decorated with garlands and flowers. Wreaths and flowers are placed at the Samadhi to pay homage to this great leader. A religious prayer is also held in the morning at samadhi. The favorite devotional song of Gandhi Ji, "Raghupati Raghav Raja Ram", is also sung by the students in his memory. Best performing students are awarded with the prizes.
Gandhi Ji has been the role model and inspirational leader for many political leaders and especially the youths of the country. Other great leaders such as Martin Luther King, Nelson Mandela, James Lawson, etc got inspiration from Mahatma Gandhi's theory of non-violence and peaceful way to fight for freedom and liberty.
Bapu has set before us and all the future generations, an example of simple living and high thinking. On Gandhi Jayanti selling of alcohol is prohibited the whole day by the government, as he was always against drinking and smoking. His significant role in the achievement of independence of India is unforgettable. So on the Gandhi Jayanti, we pay a heartily tribute to him every year by remembering him and his works.
More Essay Topics
Note: Now you can write Gandhi Jayanti essay in 300 words and send us through comment box. We will publish your essay on our blog.
Follow us on Facebook.