Indian Culture Essay
India culture essay in 300 words. People around the world come to see India culture and tradition. Different culture of people most exist in India that leads to variation in culture. Learn essay on India culture and heritage. Indian culture essay in English for class 1, 2, 3, 4, 5, 6, 7, 8, 9, 10, 11 and 12.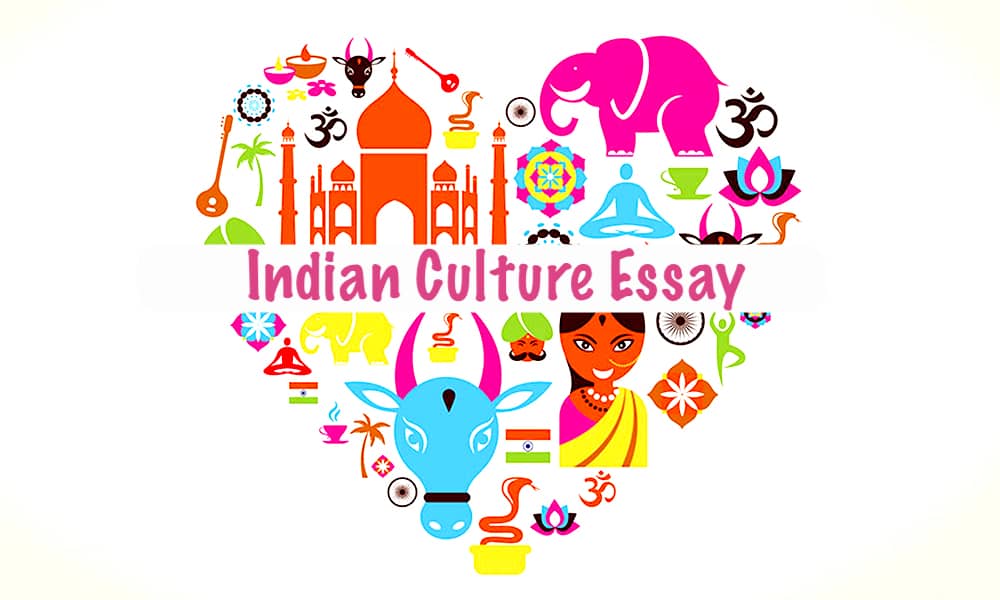 Indian Culture Essay 300 Words
Indian culture is one of the age-old cultures in the world established around 5000 years ago. The supremacy and diversity of Indian culture cannot be denied. There's a common buzzword for India-"Unity in Diversity" which implies that India is a diverse and huge country where people of different religions and traditions live together in great harmony and peace. People having different religions have different rituals, traditions, values, language and even different cuisines. No matter what, they always live together and celebrates each other's festivals with great enthusiasm.
Indian people greatly value their culture and have the etiquettes to cherish and maintain their social relationships in society. With the evolving modernization, people of India are also changing; however, they still put their culture and tradition in the first place. Indian people are highly devoted to spiritualism and believe in meditation and spiritual activities.
The other great thing about Indian culture is that they live in big joint families with their grandparents, cousins, uncles and aunts. So people of India have been inculcated with great values from their birth. Other than this, Indian culture has different cuisines, different attires and various forms of folk dances and music.
Many different eras have come and ruled the Indian culture but nothing could influence the rich cultural heritage of India. Younger generations are still in touch with their ancestors and are therefore able to learn and acquire their cultural and traditional values. Indian culture instils many values including respecting our elders, helping the unprivileged and volunteering for various social purposes.
It is a great culture that considers their guest as a god. So people around the world admire Indian culture and their values. Therefore, it would not be wrong to say that India is one of the most precious and valuable countries in the world.
Know More
Unemployment Problem in India Essay