Cleanliness Essay
Read cleanliness essay for kids of class 1, 2, 3, 4, 5, 6, 7, 8, 9, 10, 11 and 12. Learn short essay on cleanliness of Environment in English in 300 words. Know about an importance of cleanliness essay or cleanliness is next to godliness essay.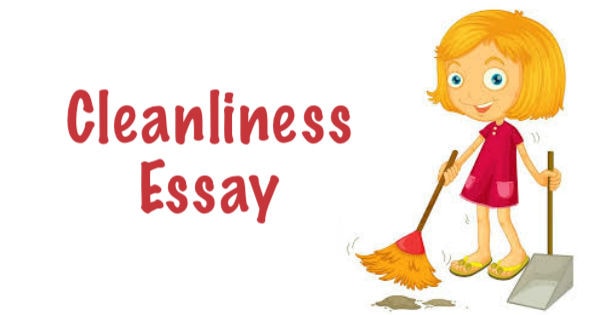 Cleanliness Essay 300 Words
Cleanliness is a term used to describe the act of maintaining cleanliness in your body and keeping the surroundings clean. It is essential to keep yourself clean in order to lead a healthy life. Mental, physical, and spiritual cleanliness is necessary to keep our environment and surroundings hale and hearty.
It is crucial to understand the importance of cleanliness as it is the first step towards a healthy living. It keeps the people away from infectious diseases and viruses and thus prevents them from fatal conditions.
In order to lead a quality life, imbibing the habit of cleanliness is a foremost step towards it. Even animals try to keep their surroundings clean despite being uneducated. So what's your excuse to your dirty and messed up surroundings?
Here are some important tips to maintain personal hygiene and cleanliness all around. This includes brushing and bathing regularly, washing hands before you eat anything, eating clean and hygienic food, keeping your towels and toiletries clean, washing your beddings after use, and drinking clean water. The list is non-ending so it is important to keep a check on your surroundings so that everything is hygienic and clean to use.
Other than this, environmental cleanliness is also crucial such as reducing the use of plastic bags, throwing garbage in the bins, effectively disposing off used water, keeping water bodies' clean, reducing pollution by making less use of vehicles and much more.
Cleanliness is necessary to make learning effective for the students. A dirty environment induces bad vibes into the air and also reduces the ability to focus, therefore it is important to keep our environment clean so as to help the nation to grow.
Also, it is essential to keep our workplace neat and clean as it increases the productivity of the employees. A clean place generates positivity and helps the people to focus and yield results fast.
Moreover, we can enhance social relationships if we keep ourselves and our surroundings clean. Obviously, no one will approach a person who smells bad and produces negative vibes.
Cleanliness plays a vital role in the overall development of an individual. The famous "Swachh Bharat Abhiyan" is a part of a cleanliness program that is started to educate people about the importance of cleanliness. So we should inculcate such habits that keep our environment clean and healthy. It is the responsibility of every individual to make a clean and better India.
Know More