Incredible India Essay
Learn how to write Incredible India essay in English language in 300 words. Know more about short essay on Incredible India for students of class 4, 5, 6, 7, 8, 9, 10, 11 and 12 class. Now you can also write Incredible India essay for kids in 300 words.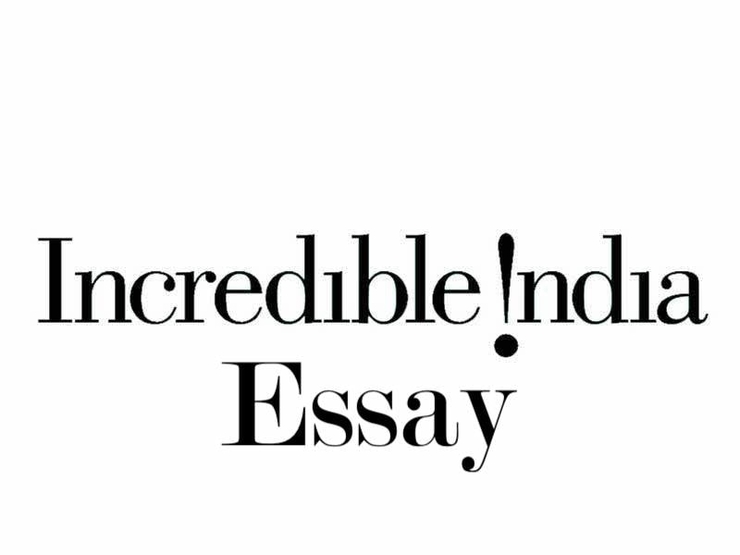 Incredible India Essay
India is a country of diverse cultures, traditions, regions, languages and much more. Incredible India certainly depicts the beauty and vastness of India and its various horizons. India showcases diversity in everything and has an exclusive charm and splendor. "Incredible India" is a name given to the International Tourism campaign that is initiated by the government with the objective to promote and encourage the tourism of India in the year 2002.
There are numerous reasons that make India incredible, some of which are:
The Taj Mahal which comes in the list of Seven Wonders of the World is a true beauty of India that exhibits the splendid creations of mankind. Every year this place is visited by millions of people from different countries of the world and it eventually contributes largely to the tourism of India.
India has 28 states and seven territories and in every state, you will find unique and special cuisine native to that particular state and UT. Starting from the hills of Kashmir to the plains of Punjab, you will find diverse food culture everywhere.
India has also contributed "Yoga" to the world which was originated in the Vedic times and was developed by the Yogis who used to heal every ailment through the act of Yoga.
Then there are different kinds of Indian festivals which are celebrated in different parts of the world with great zeal and enthusiasm. The festivals hold great importance in the heart of Indians as they are associated with their religions and cultures.
India is also a home to various species of animals and birds which exhibits the forest beauty of India. Peacocks, Bengal tigers, royal cats and various other prominent and unique species are considered the pride of India. In addition to this, India also has some of the highest mountain ranges like the Himalayas, serene beaches and calm desserts that add to its glory and extravagance.
Other than this, there are various other things like hospitality, diverse languages, and Indian Mantra-" Atithi Devo Bhava" which makes India an incredible place for living and exploring.
Know More