Pet Animals Essay
Learn how to write pet animals essay English language in 300 words. Know more about short essay on pet animals for students of class 4, 5, 6, 7, 8, 9, 10, 11 and 12 class. Now you can also write pet animals essay for kids in 300 words.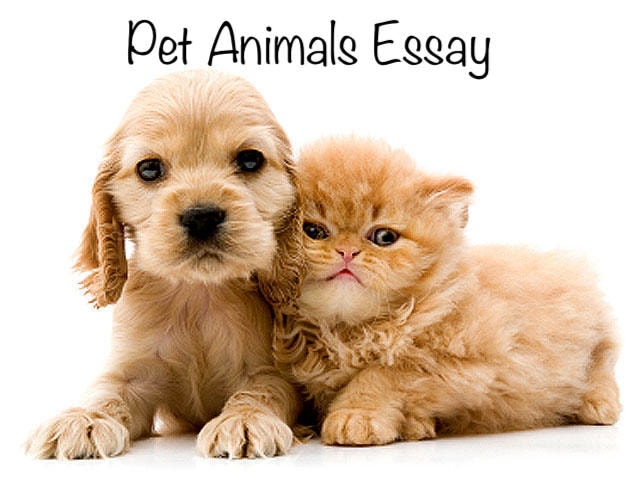 Pet Animals Essay
Animals are a great creation of god and pet animals are the ones that we can keep in our homes. We can live with them freely and can share our lives with them. Pet animals are just like angels and are quite friendly to us when they are kept just like family. Pets usually develop intimacy with us when they start living with us.
Many people keep dogs as their pet animals maybe because it is the most faithful creature on earth. Dogs get emotionally attached to us and protect us just like we are their babies. They also make the best possible efforts to safeguard their masters when they see them in danger. They also play the role of a watchman and guard our houses. We cannot rely on our friends as much as we can rely on dogs. Hence they are the most loving and caring pet animals on the earth.
Cat is also a pet animal and many people keep them for the sake of status or fashion. Cats are cute pet animals as they sleep with us and find comfort within us. Usually, people call cats by funny and cute names and they also respond to them with their mewing sound. Many people in rural areas keep monkeys as their pet animals with the intention to tame them and earn money in return. Monkeys are funny animals and are mostly kept for the sake of pleasure. Other than this, many people keep rabbits and white mouse as their pet animals as they are beautiful and attractive.
Therefore, pets are quite important in our lives. At any point in time, we can face hardships in life but if we have a pet animal by our side, we can spend time with them and can come out of depression. You can feel real happiness in life when you are with pets. They help us to relax and also take care of us when we are in trouble. They are like guardian angels and they must be treated and kept in the right way and should never be mistreated.
Know More