Health and Hygiene Essay
Read health and hygiene essay for class 1, 2, 3, 4, 5, 6, 7, 8, 9, 10, 11 and 12. Know more about an essay on health and hygiene in English for students in 300 words. What is the importance of health and hygiene essay or health hygiene and nutrition essay.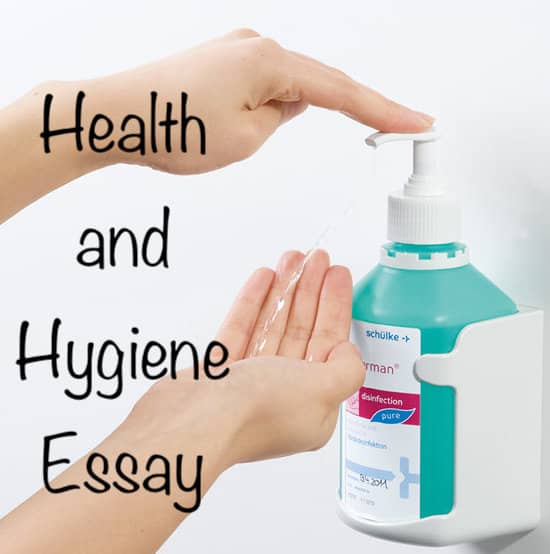 Health and Hygiene Essay 300 Words
Due to increasing levels of pollution and harmful gases, it is important to maintain good health and hygiene to stay healthy and safe and prevent ourselves from various deadly diseases. Everyone should prioritize their health and hygiene over anything as you know that prevention is better than cure. Hygiene can be practised at different levels in our life to keep our environment and surroundings clean and healthy. Hygiene can be practised at a personal and environmental level to ensure complete prevention from infections and illnesses.
Initially, a person must practice personal hygiene which means to keep our own body clean and free from infections. Personal hygiene involves using clean and boiled drinking water to avoid any kind of water-borne diseases. Other than this, one must eat fresh and nutritious meals to enhance the immune system and increase strength within. Vegetables and fruits must be washed properly before consumption in order to kill any kind of bacteria present on them.
Also, it is important to cook food appropriately to avoid certain infections that may arise from raw food. In addition to this, it is crucial to keep pour body clean so that it can repel germs and bacteria, therefore, taking bath regularly, washing clothes with disinfectants, washing hands before and after every meal are some of the habits that can promote personal hygiene and health.
Environmental hygiene is equally important to personal hygiene, therefore it is vital to keep our surroundings clean and healthy to avoid deadly diseases and ailments. We can practice environmental hygiene by properly disposing of the waste and reduce activities that pollute the environment and make it unhealthy to survive.
Hence, we must collectively participate to maintain good hygiene and health so as to increase life expectancy and keep our country disease-free and healthy.
Know More