Winter Season Essay
Read winter season essay in English for kids of class 1, 2, 3, 4, 5, 6, 7, 8, 9, 10, 11 and 12. Know more about essay on winter season in 300 words. You can learn an essay on my favourite season winter or winter season essay for kids.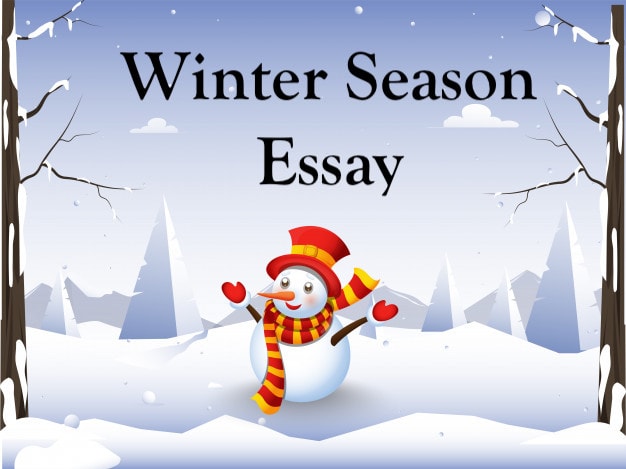 Winter Season Essay 300 Words
Winter is one of the most-awaited seasons of the year as it brings in the feelings of calmness and peace. This season starts from mid-November and lasts till mid of March. However, the coldest months of this season are December and January when you experience those chills and search for cosiness. Winter is a great season that brings a lot of happiness as children can enjoy various games like snowball fighting, ice hockey and building snowmen around their houses.
Also, we can sit in warm blankets and watch our favourite shows by having some coffee or tea along with delicious snacks. Winter evenings are the most enjoyable and romantic ones where couples enjoy walking on roads and having street food. Children enjoy their winter holidays and play outdoor games in the warmth of the sun. Well, people wait for the sun during winters as they relax and enjoy under the sun as it makes them feel cosy and comfortable. Sometimes the sun does not even shine and the weather becomes too much cold making people damn freezing.
People try to do everything that keeps them warm and in a stable state, they burn woods and paper along the roads to get some heat and feel comfortable. Many people don't like going out anywhere in winters as it is always freaking chilled outside. They prefer to sit around a bonfire or heaters and enjoy at home.
Most of the hilly areas are covered with snow during winters and people have to clear it out to make way to other places. Winter also brings a festive feeling along with it as Christmas and New Year are celebrated in the month of December.
However, winter is a curse for homeless people and animals that do not have shelter to protect themselves from the chilling weather. Business usually gets affected during winters as people hardly come out and shop. Nevertheless, the winter season is an important part of the year and is required to maintain balance in the environment.
Know More