Teachers Day Essay
Read teachers day essay in English for children of class 1, 2, 3, 4, 5, 6, 7, 8, 9, 10, 11 and 12. Know more about essay on teachers day in 300 words.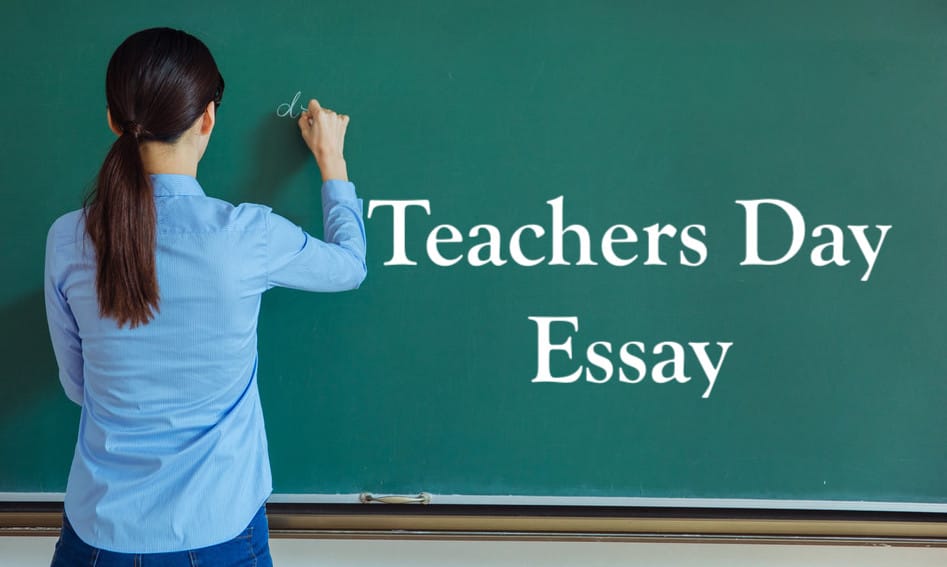 Teachers Day Essay 300 Words
Teachers spend their whole lives making this world a better place so it's our prime responsibility to thank them for what they have done for us. So, Teachers day is celebrated in India as a token of thanks to these great personalities. Their hard work and dedication have contributed a lot to our society and we can never thank them enough for their commitment towards their students.
A teacher always helps in shaping the minds of individuals and thus helps in the development of the nation. They always show us a path towards success and hope. Therefore, it is apparent that we should dedicate at least one day to thank them and make them feel special.
Teacher's day is celebrated on the 5th of September that marks the birthday of Dr Sarvepalli Radhakrishnan. He was the first vice president of India and was a philosophy professor. He's a great promoter of education and in his opinion, a nation cannot grow and flourish in the right direction without education.
How can we celebrate Teachers' Day?
The most important thing we can do for our teachers is to show them gratitude for all their efforts that led to your success in life. This will definitely make them happy and proud of you. It would be more special if you give them a visit on teacher's day and thank them face to face.
You can also gift them something like a book, a pen or a diary that will always remind them of you. In case you are graduated from school, you can organize a party for them. There are many other ways to make this day commendable for your teachers. You can always resort to fun activities to make it more fun and enjoyable.
Winding up:
Teachers are stepping stones to success and play a vital role in the development of a nation. So it is important to take a moment and thank these great souls for their selfless service and efforts. It would be a great honour to show respect to the teachers and make their profession recognized in the world. Teachers help us excel in our careers and show us the right direction in life so the teacher's day is celebrated with great enthusiasm in schools and colleges. It not only strengthens the bond between teachers and students but also make students realize the real worth of teachers who have always contributed to the growth of society.
Know More
Right amount of motivation and practice can teach one better than the training given to him in classrooms by teachers