Right to Privacy Essay
Read right to privacy essay in English language in 300 words. Know more about an essay right to privacy for students of class 1, 2, 3, 4, 5, 6, 7, 8, 9, 10, 11, 12, PTE and IELTS. Learn right to privacy in India essay which was asked in UPSC exam.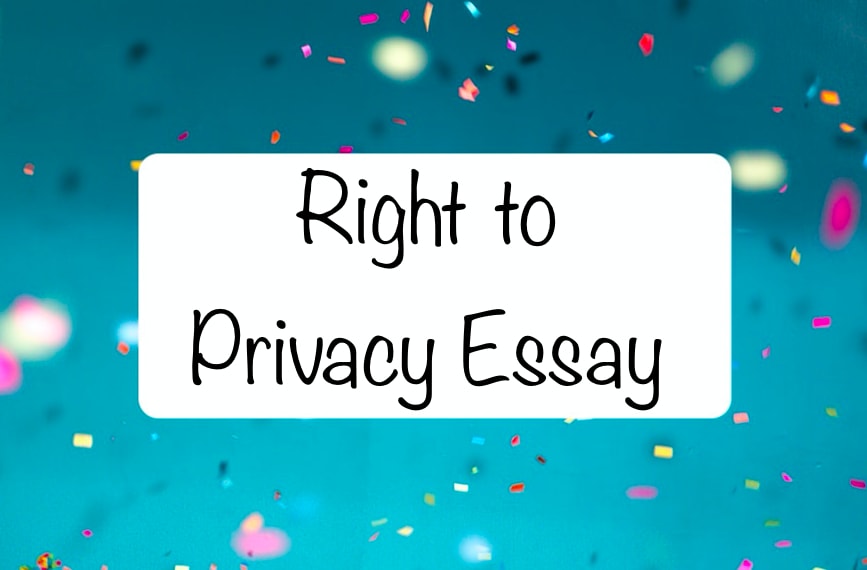 Right to Privacy Essay in 300 Words
Privacy is the fundamental right of every citizen around the globe. It serves as the basis of human dignity and freedom. The right to privacy is expressed and accepted in all the major constitutions of different countries in the world. There are many legal statements present in the constitution with respect to the protection of privacy. A privacy breach is a major concern these days as it has influenced society greatly with its indispensable effects on the victims.
The right to privacy suggests that it is completely the choice of an individual that which parts of his life he chooses to disclose to the society. Nobody has the right to interfere in someone's life without his permission. Every individual has his private family and professional life and only he has the sole right to disclose it to others.
Technological developments have greatly impacted the privacy of the people. Security and anti-terrorism are the hot topics of discussion for global governments that consider the privacy of individuals as a hindrance in their missions to fight terrorism. As a result, intelligence services are granted full rights to breach the security and privacy of the people thus ultimately prying into the life of people.
More cases of a privacy breach can be seen on social media channels and sites wherein the personal information and data of people are hacked by the cybercriminals to commit heinous crimes that destroy the life of an individual. Many hackers penetrate into our social media and banking accounts and steal the sensitive data to make money through the leaked information. Not only this, but there are also many other domains that suffer from privacy violation daily. Hence, it is a major concern and must be dealt upon by the government.
Governments need to set up vigorous data protection mechanisms related to surveillance that adhere to the right to privacy. Also, people should be made aware of the technologies that use their personal information to ensure that they are well-informed that their privacy is at risk.
Know More
Should government intervene with individuals family planning rights