National Emblem Essay
Learn how to write national emblem essay in English language in 300 words. Know more about essay on national emblem of India for students of class 4, 5, 6, 7, 8, 9, 10, 11 and 12. Now you can also write national emblem essay for students in 300 words.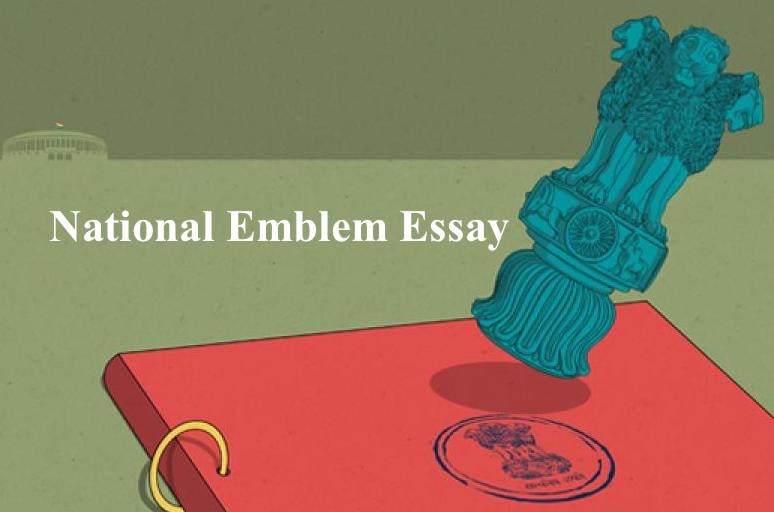 National Emblem Essay
An emblem is an armorial symbol that epitomizes a distinctive badge of a nation or a country. The national emblem of a nation is a unique symbol that is preserved for official and legal use by the state. It is an embodiment of authority and depicts the foundation of its constitutional values. The national emblem holds high importance and respect and is only used officially in the national events. The national emblem is printed on all the government's currencies, letterheads and passports. Every country is recognized internationally through its national emblem.
For instance, we are considering the national emblem of India that reserves an exclusive place in the history of India. The symbol of national emblem depicts power, courage, confidence, and pride. This emblem is adapted from the Lion capital of India on 26 January 1950 that is on the republic day of India. Ashoka's Lion capital is a significant Buddhist place where Buddha got enlightenment. It is considered a sacred place which is influenced by Buddhist teachings.
The four lions in the emblem represent the four gracious truths of life. The wheel depicts the dharma to be spread everywhere. The abacus consists of a lion, a horse, a bull, and an elephant which depicts the Buddha himself. The Dharma chakra placed beneath the lions contains 24 spokes which depict 24 hours that suggests time as an inevitable passage.
It also teaches us to always advance forward in life. The bull represents hard work and horse represents speed and energy. The elephant signifies conception of Buddha and lion signifies attainment of enlightenment. Basically, all the animals in the emblem depict the life of Buddha. Hence, the national emblem is a sign of pride for every nation and is considered unique and exclusive by every citizen of the country.
Know More