Road Accidents Essay
Learn how to write road accidents essay in English language in 300 words. Know more about essay road accidents for students of class 4, 5, 6, 7, 8, 9, 10, 11 and 12. Now you can also write short essay road accidents for students in 300 words.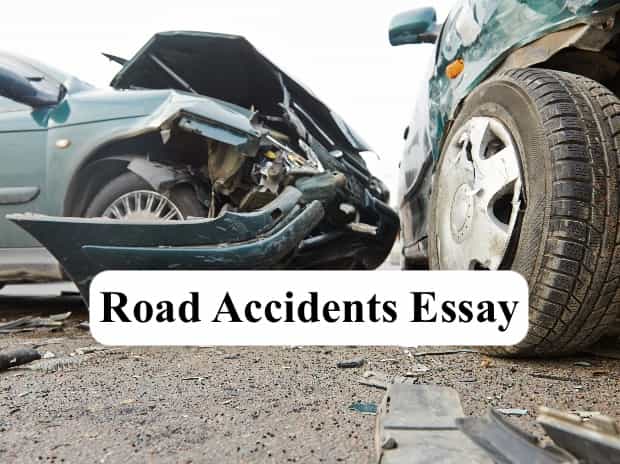 Road Accidents Essay
Nowadays, road accidents are increasing at a rapid rate due to the increasing population. More number of people are using automobiles for transport thus causing a great rush on the roads which ultimately results in accidents. Also, people do not pay any attention to the traffic rules and drive carelessly on roads. It is important that people should understand the significance of traffic rules and obey them to avoid any accidents.
Every day you can see a newspaper filled with the news of the accidents and with this, we can realize how many accidents take place every day. Accidents lead to loss of life and property, therefore people need to be more cautious while they are driving on the road.
The foremost reason behind accidents is the lack of concentration and inattentiveness while driving a vehicle. Probably, there would be fewer accidents if rules are followed by people while travelling. Weather can also be a reason behind the accidents, for example, fog during the winters reduces the visibility which sometimes leads to accidents. Also, many times people drive cars after consuming alcohol which makes them dizzy and also alters their decision-making process. Sometimes equipment failure can also cause accidents such as bursting of tires or break failing can lead to unexpected accidents.
The accidents are increasing at an alarming rate and people should take some preventive measures to avoid these. The government should also make people aware of the safety measures that must be considered while driving. People should be taught about the traffic rules right from their childhood so that they understand its importance and follow them when they start driving in their life. Various policies and guidelines are issued by the government to ensure that everyone drives safely and strict actions are taken against those who violate the traffic rules.
Know More