Library Essay
Read library essay in English in 300 words. Know more about an essay library for students of class 1, 2, 3, 4, 5, 6, 7, 8, 9, 10, 11 and 12. Learn how to write school library essay.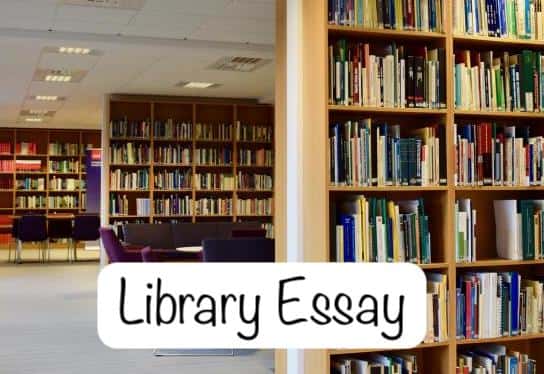 Library Essay 300 Words
A library is a place of knowledge and information. People can easily access any kind of books or information from the library. A library is a powerhouse of books, newspaper, magazines, scripts and documentaries and is a great source of information for students and teachers.
From ages, people rely on libraries to gather useful information and data for their studies or experiments. Libraries endorse the process of learning and help people get the required data and notes. Students can read numerous types of books and can boost their knowledge box in the library. Books or things which are not available in the market are surely accessible in the library.
A library helps the students increase their academic performance and also improves their overall development. These are most beneficial for the students as they can get reference material from the library to complete their assignments and homework. This ultimately makes a student responsible and knowledgeable and further improves his marks sheet.
People who are committed to learn and develop make use of libraries. It also polishes your reading habits and helps in the personal growth of an individual. You can always get real and authentic information from a library which is not available on the Internet. If you wish to read and learn something in peace and silence, the library is a great place for the same.
Every individual must practice the habit of reading in order to gain knowledge and to use their free time in an effective way. It's not important to read books that will help you acquire better marks, but you can also read books of your own interest, for example, you can read stories or funny comics. Reading is undoubtedly a good habit and students who read more have more tendencies to score better and also possess more general knowledge than those who do not read at all. Reading also improves our speech and vocabulary and makes us stand out of the crowd.
In conclusion, focus and concentration form the basis of a library. You are ought to read and learn silently when you are sitting in a library. This makes the study more effective and progressive and helps you get into the topic deeply. Libraries are economical for those who cannot afford to buy books from the market. We must not rely on the internet solely for information, as libraries are an authentic and reliable source of knowledge.
Know More