Child Labour Essay in English
Read child labour essay in English for class 1, 2, 3, 4, 5, 6, 7, 8, 9, 10, 11 and 12. Essay on child labour is important as most of the class get this essay in an exam. Learn short essay on child labour in 150, 200 and 300 words. Let us know how to stop child labour and write an essay about child labour in the comments section.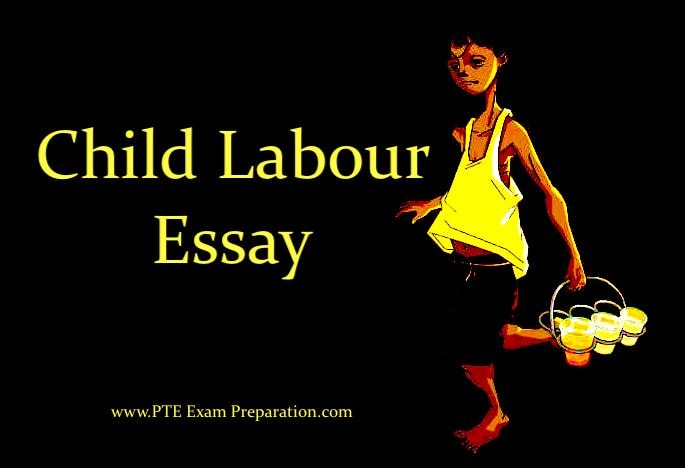 Child Labour Essay in English 250 Words
Yes! Child Labour is a Crime
Child labour is a huge concept worldwide. It is necessary for every kid to know about child labour like its causes and preventions. Firstly, we have to understand what child labour exactly means. It is an act of employing or engaging children in various economic activities for income on a part-time or full-time basis.
Lack of income, food and social security gives rise to such crime as child labour. This condition is most commonly found in families with having low-income wages. Childhood is the most important phase of one's life, where a sense of immaturity and naughtiness creep and getting indulging in child labour at early stages may ruin the beauty of life. The increasing gap between rich and poor is one of the major consequences that fire the urge of child labour.
In order to meet their daily needs, the poor families send their children to some restaurants, shops, homes, and places from where they can get money. Instead of sending their children to the school or set them free to play, these people want them to work and earn for their families. At work, some of the children really find discrimination, rude behaviour and sometimes physical attack too. This genuinely creates a sense of maturity and aggression as well, where a child forgets all about his/her age and continues life as a pet.
Today, the government of India is very attentive in case of Child Labour. It has developed certain laws that are against child labour where age bar is there i.e. no one can employ a child of below 18 years age. If one does so, he will be punished according to the law, even the parents if they force their child to go for child labour. Government schools have been settled up to educate the children who do not have money to pay their school fees and there are many things done to prevent this.
Wake up and know what is good for society and humanity as well.
Know More
Children's education is expensive