Pongal Festival Essay
Read Pongal festival essay for students of class 1, 2, 3, 4, 5, 6, 7, 8, 9, 10, 11 and 12. Learn Pongal festival essay in English in 300 words.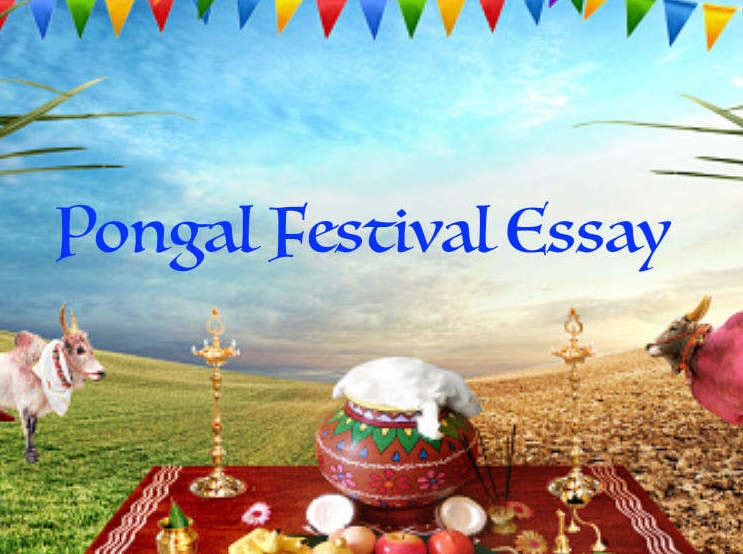 Pongal Festival Essay 300 Words
Pongal festival is celebrated as a gesture of thanksgiving for an abundant harvest in the state of Tamil Nadu. It is a four days long festival that is celebrated in the mid-January starting from the last day of Margazhi- a Tamil month. The farmers worship the sun, the earth and the cattle so as to thank them for a great harvest in the season.
People celebrate Pongal with great enthusiasm and delight. The preparations of this festival starts before a week and people begin cleaning their houses and decorate them with garlands and ornaments to welcome the festive occasion of Pongal-Bogi and to celebrate it with great pomp and show.
According to their tradition, they initially decorate huge clay pots with kumkum and swastika and then fill it with water, rice and milk. The eldest member of the family does this tradition and marks the beginning of the celebrations. Also, they cook rice in the open fields rather than in kitchens as they believe that Sun God would be able to see these preparations and will be pleased.
This festival is celebrated in the whole state of Tamil Nadu and even Karnataka and Andhra Pradesh enjoy and celebrate this festival with great zeal. While Pongal is celebrated in Tamil Nadu, at the same time, people of Maharashtra and North India celebrate Makar Sankranti.
On the day of Pongal, people in the morning take a bath in the river and wear new clothes. They cook rice and offer it as a Prasad to the sun god. In the evening, they distribute that rice to their relatives and friends and thus celebrate this festival with a feeling of unity and love. Thus, the festival of Pongal brings in joy and happiness among people. They eagerly wait for this festival every year and enjoy it to the fullest.
Know More