Essay on Children's Day
Read an essay on Children's Day in English for students of class 1, 2, 3, 4, 5, 6, 7, 8, 9, 10, 11 and 12. Know more about Children's Day essay in 300 words.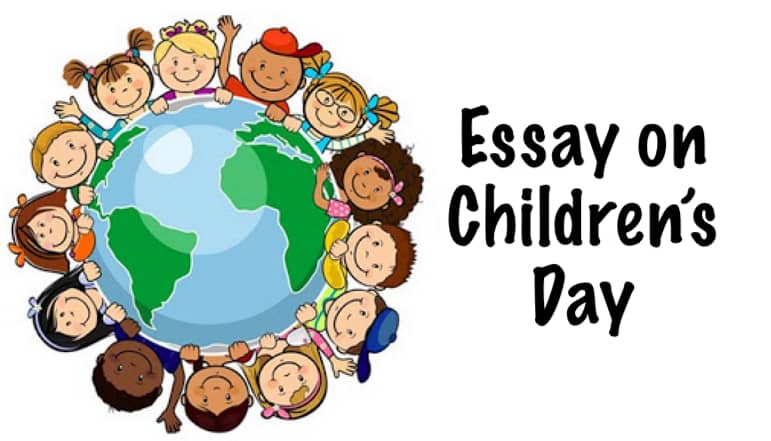 Essay on Children's Day India300 Words
Children's day is celebrated on the birth event of Pandit Jawaharlal Nehru who used to believe that success of a nation largely depends on children and they are the ones who will decide the future of our country. He had a strong belief that only children can bring positive changes in the country which will ultimately help a nation to prosper and flourish. Therefore, every year on 14th of November children's day is celebrated to commemorate Pt. Jawaharlal Nehru and to create awareness on the importance of children and their rights.

It is important to understand the significance of celebrating children's day as they are those little and pure souls who can be molded like anything easily so it is crucial to make them realize about their rights. We need to make them feel special through our kind gestures and celebrations so that they can enjoy and can also understand the meaning of this day.
Many children throughout the world have been exploited and child labour has also become very common these days. Child trafficking is causing a lot of harm to the children who are unaware of anything and are taken too far off places to work and beg for their bosses. Such type of crimes needs to be stopped as early as possible or otherwise, the nation could face serious consequences. So everyone in the country must be aware of the children's rights so that they could help them lead a better life free from any kind of slavery and injustice.

Children's day is celebrated in all schools and colleges and various activities are performed to make children happy and delightful. Many schools invite orphanage children to participate in the activities and they are given various gift items for the same. Many people on this day, distribute clothes, food, books, etc to the unprivileged children and thus make their day special and memorable.

In a nutshell, it is the duty of every citizen to preserve children rights and should make every possible effort to make children study and become successful in life.
Essay on Children's Day 500 Words
In India, children's day is celebrated on 14th of November to memorize the birthday of Pandit Jawaharlal Nehru-the first Prime Minister of India. He was fond of kids and his love for them has made his birthday to be known as children's day. This day is specifically celebrated to make people aware of children welfare and education.
On this special day, many schools and colleges prepare various activities to celebrate the birthday of such a great personality and to greet the children as well.
Activities like painting competition, fancy dress competition, debate, essay writing etc are conducted to encourage zeal in the students and to commemorate Nehru Ji. Not only students, but teachers also prepare and perform to accolade their students.
Other than this, many schools organize sports event on this day to make it more enthusiastic and wonderful. Many times children from orphanages or slums are invited to take part in the games together with the school children. These kinds of gestures instill a sense of sharing and accepting in the minds of the children which helps them making a better person in life. It also gives a message of equality and togetherness.
Many NGOs celebrate this day by helping the underprivileged children in the society. Various campaigns and programs are organized for underprivileged children. Many people contribute in making the lives of these children better by distributing books, toys, food, clothing and other items among the children. They even arrange various events for the orphanages so that children can participate in dance, music, debate, sports, etc. Prizes and gifts are also distributed among the children so that they feel motivated and special.
In addition to this, children are also made aware of the various schemes and programs announced by the government for their welfare and rights.
The children of today are responsible for a better tomorrow. So the way we nurture and educate them decides the future of our nation. Children's day is a great time to commemorate the famous and worthy thoughts of Chacha Nehru. It is a great way to make children aware of their rights and this also makes them feel special.
Therefore, it is important to raise our children wisely as they are the future of our country. We should take steps to abolish child labor and exploitation. These little flowers will make our nation blooming so it is crucial to understand their importance and help them grow in a good and flourishing environment.
Know More
Learning A New Language At An Early Age Is Helpful For Children
Should Parents Be Held Legally Responsible for Children's Act