Makar Sankranti Essay
Read makar sankranti essay in English in 300 words. Know more about short essay on makar sankranti for students of class 1, 2, 3, 4, 5, 6, 7, 8, 9, 10, 11 and 12.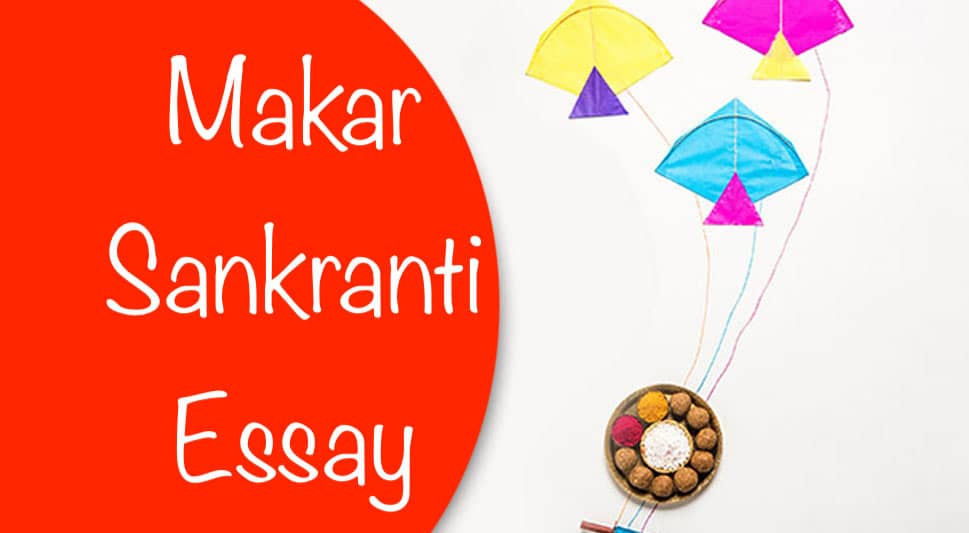 Makar Sankranti Essay 300 Words
The term Makar Sankranti originated from the two different words that carry a different meaning. Makar implies Capricorn and Sankranti implies transition or change. The whole word means the evolution of the sun in Capricorn. This transition of the sun is considered sacred in the Hindu religion and people celebrate it as a festival.
This carries huge importance to the people and Indians during this occasion consider taking a holy dip into the river Ganga as they believe that all their sins and bad deeds will be washed away and they will emerge as a pure soul. It also suggests shunning all the materialistic things and moving forward towards the path of divinity and truth.
As per the scientific perspective, with the beginning of the Makar Sankranti, the nights become shorter and consequently, the days become longer. Also, people believe that taking a sacred douse in the Triveni Sangam at Prayagraj(a place where all the three holy rivers meet), on Makar Sankranti makes them pure and holds great value.
It suggests that after taking a dip, all the hindrances in your life will be gone and you could lead a prosperous and happy life ever after. On this day, many people indulge in giving charity to the poor which includes wheat, rice and milk. They firmly believe that the one who donates will surely receive blessings from God and will succeed in life. Therefore, states like Uttar Pradesh name this festival as Khichdi. Every region of India celebrates this festival according to their own customs and traditions.
In conclusion, this festival holds great significance in the hearts of people. Makar Sankranti is an important beginning and is religiously as well as scientifically essential. It brings a lot of happiness and joy among the people and helps people to socialize.
Know More