Onam Festival Essay
Read an Onam festival essay for class 1, 2, 3, 4, 5, 6, 7, 8, 9, 10, 11 and 12. Know more about an essay Onam festival in English for students in 300 words.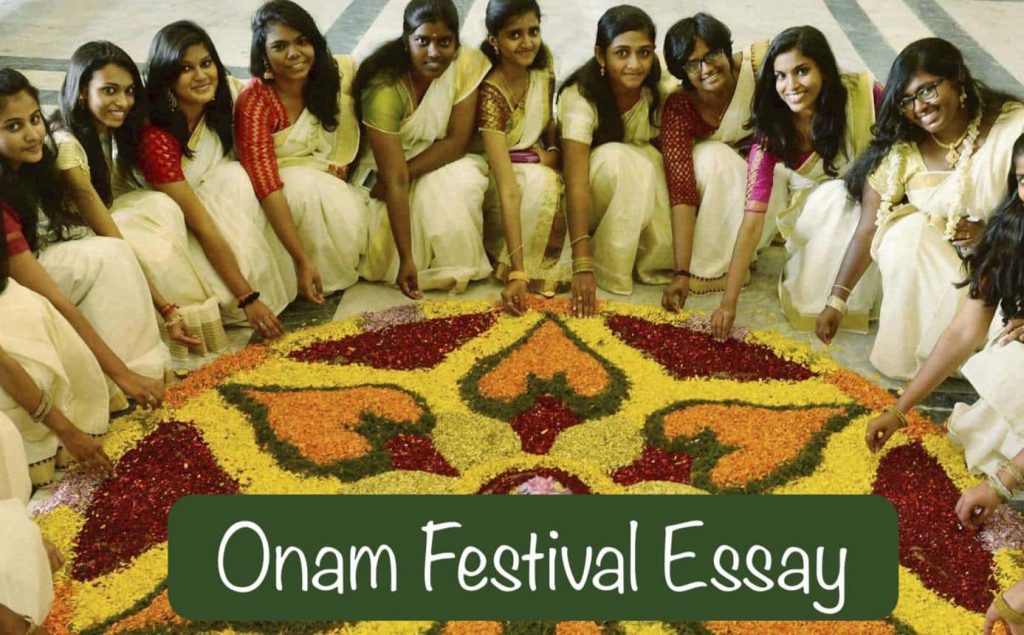 Onam Festival Essay 300 Words
Onam is one of the famous festivals of Kerala celebrated in the month of Chingam as per the Malayalam calendar. In accordance with the modern calendar, Onam is celebrated in the month of August or September. This festival is celebrated to honour the Vamana- an avatar of Vishnu following the return of the renowned emperor Mahabali to his home town. The whole Kerala rejoice this festival with great fun and enthusiasm.
Onam is a ten days long festival that includes various activities and sports performed by the Keralites. Various forms of dance, music, worshipping and sports are conducted with much zeal and joy. Boat races are one of the most important parts of this festival. People decorate their doors and place flower mats on the entry so as to welcome King Mahabali. Onam is the harvest festival of Kerala and holds great significance in the heart of Keralites.
The celebrations generally include Onam Sadhya, Onam Vallam, Onam Pookalam and much more. Onam Sadhya includes the preparation of different kind of lavish vegetarian dishes that are served on the tenth day of Onam. All the dishes are prepared with full hygiene and are served on the banana leaves. Brown rice is an important delicacy of Onam Sadhya and is prepared in bulk to be distributed among the people.
Onam Vallam suggests the boat races or the canoe races where people gather in bulk to compete with each other. They use snake-shaped boats and sing songs in full volume while competing.
Also, many types of traditional dances are performed during the festival which includes kathakali, Kaikotti Kali, Kummatti Kali and much more. Hence, Onam is the most joyous festival of Kerala and people wait every year for this festival as it brings in a lot of happiness and prosperity among the natives.
Know More