Honesty is the Best Policy Essay
Read honesty is the best policy essay in English in 300 words. Know more about an essay on honesty is the best policy for students of class 1, 2, 3, 4, 5, 6, 7, 8, 9, 10, 11 and 12. Learn how to write honesty is the best policy essay in English for kids.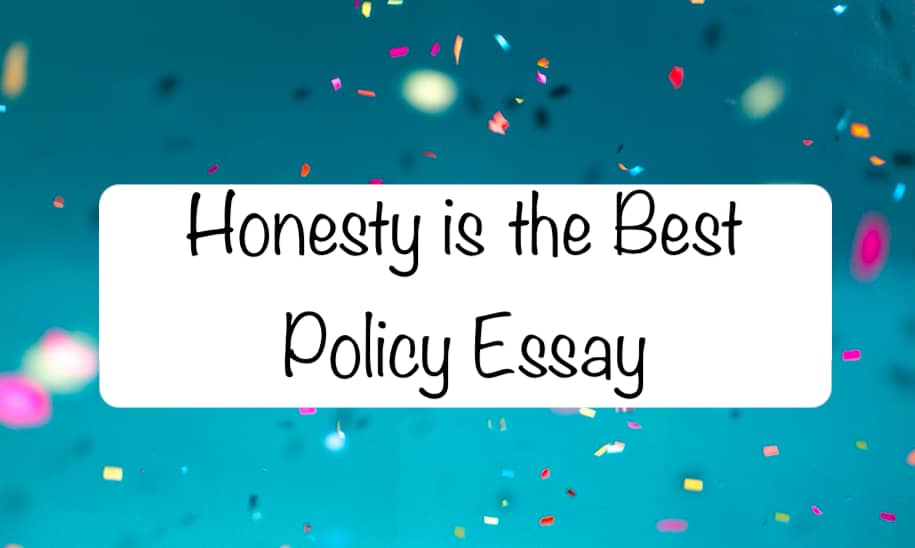 Honesty is the Best Policy Essay 300 Words
Honesty refers to the state of being truthful in every case. A person who always speaks truth is the one that possesses good moral character. Moral values need to be inculcated from the very beginning of life so that we can emerge as better people and prove to be beneficial to society.
Always maintaining decorum, sticking to rules and guidelines, speaking the truth and being disciplined are some of the characteristics of an honest person. Therefore, this famous quotation "honesty is the best policy" states that it is better, to tell the truth than to lie even if it is hard to do that. Parents teach this phrase to their children from their childhood so that they should realize the importance of truth in life.
However, nowadays, we can see how people are deceiving each other for their own mean purposes. Many corrupt officials are an example of dishonesty towards the country. Even children are being dishonest to their parents due to lack of communication and understanding. Hence, it's the need of an hour to revive this old phrase into the hearts of the people so that they can stop doing activities which are harmful to them as well as for the nation. Honesty is a precious facet of one's life and we should always try to stick to honesty in every phase of life.
In conclusion, maintaining honesty and integrity are vital to living a happy and regret-free life. It teaches us to remain kind, truthful and punctual towards our work and personal life. It also makes us authentic and ethical in different stages of life. Whether you are a school going lad or an adult, honesty is required everywhere to help you succeed and live a peaceful life. Honesty makes you confident and courageous and strengthens your power to face challenges of life.
Know More