Fashion Essay
Read fashion essay in English for kids of class 1, 2, 3, 4, 5, 6, 7, 8, 9, 10, 11 and 12. Know more about short essay on fashion in 300 words. Learn an essay about fashion for students.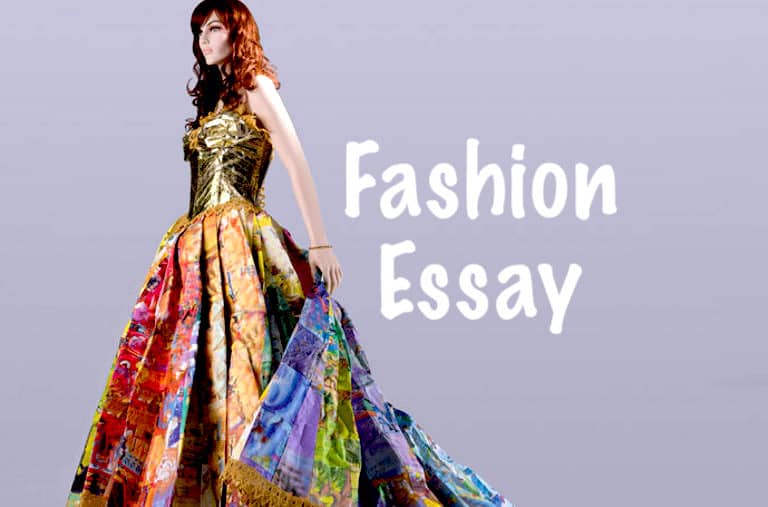 Fashion Essay in 300 Word
Every individual living on this earth has an inner desire of looking good. This makes them feel confident in their socio-economic circle. When we talk about fashion-it instantly brings an image of glamour and style. People are taking fashion to the next level day-by-bay. Every week is a new fashion week coming up with different looks, styles and clothing.
Fashion plays a significant role in the life of an individual as it expresses your inner self and makes it a symbol of status. Fashion is not just clothing, it includes a range of things like jewellery, accessories, makeup, technology, gadgets and much more. Whatever a person wears, it reflects his society, culture, religion and profession. Well, it would not be wrong to say that fashion has actually changed the face of many countries.
Indian fashion is vast due to its rich cultural heritage and thus it keeps on evolving. People in India wear clothes that are occasion-specific. Marriage ceremonies exhibit great cultural fashion. Diwali, Holi, or any other festival brings in a new fashion trend every year. So Indian fashion is exotic although there's some influence of western culture can be seen in the parties. There are different fashion trends for different aged people. Teenagers have their own funky trends and adults seem to wear elite and designer clothes. Not only clothes, but there are also different makeup's and hairdo's for different occasions.
As the attitude of people and culture is changing, fashion is also changing its face. Everyone has managed to follow a fashion trend according to their society and social atmosphere. Be it middle-class people or high society people, they follow the fashion trends that would make them feel accepted in their societies. The youth of today is a major follower of the new and evolving fashion trends. Bollywood and Hollywood both play a significant role in influencing the Indian fashion.
India is rich in culture and tradition has different textile patterns and colours, where each state of India has its own exclusive costumes and traditional outfit. Traditional clothes are still worn in rural areas, however, urban areas are changing rapidly being influenced by the Internet and social media.
Fashion has now become an essential element of human life. It's the dream of every person to wear and flaunt their designer clothes. Fashion gives a level of satisfaction and exhibits your status in society.
Know More
Large shopping malls are replacing small shops