Essay on Unity in Diversity
Read an essay on Unity in Diversity in English for students of class 1, 2, 3, 4, 5, 6, 7, 8, 9, 10, 11 and 12. Know more about Unity in Diversity essay in English 300 words.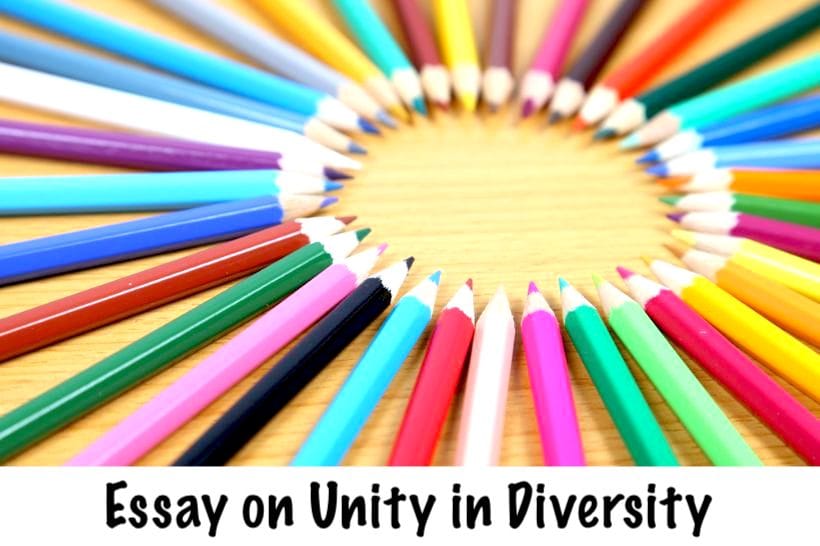 Essay on Unity in Diversity 300 Word
Unity in Diversity signifies the importance of togetherness and unity among different kinds of individuals. People with a different culture, religion, class, language, and ideology when coming together and live in peace with each other, is called unity in diversity. This concept is in existence since ancient times. Unity in diversity is something that is followed everywhere in the world and this has consequently led to moral evolution across the globe.
Unity in Diversity suggests the relationship among people of different religion, caste, sex, and creed. For instance, if we think about schools, colleges, and public places, there are different people that live and work peacefully with each other without any disappointment or envy. Also, working and studying with diverse people offers us various opportunities to grow and develop. It also helps us increase our tolerance power along with respecting different opinions.
Unity in Diversity is great to implement at workplaces as it improves the work quality and consequently helps in making an organization successful. It increases the trust and connection between people and thus thy work in full cooperation to achieve the goals.
Also, many businessmen nowadays work globally to expand their business with different people, this sets a great example of Unity in Diversity. The concept of Unity in Diversity is age-old and helps in solving various social issues. The reason behind is people tend to understand each other and thus agree upon certain social issues which could otherwise be left unsolved.
India is a great demonstration of Unity in Diversity where people of diverse religions and cultures live together in unity. Therefore, it plays a critical role in making people ethical and tolerant. Without unity in diversity, humanity will soon see its doomsday, so one should always try to accept the differences and live in peace with each other.
Know More