Essay on My Hobby
Read an essay on My Hobby in English for children of class 1, 2, 3, 4, 5, 6, 7, 8, 9, 10, 11 and 12. Know more about short essay on junk food in 300 words.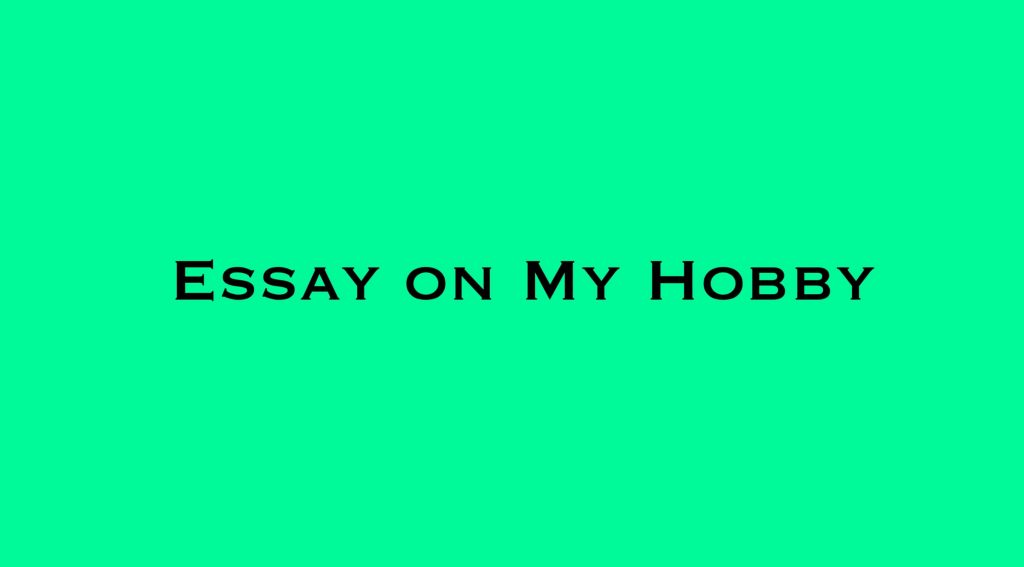 Essay on My Hobby 300 Words
Hobbies play a significant role in making us happier and make us cherish our desires. Whenever one feels lonely and depressed, hobby is something that takes away the worries and helps us rejuvenate. Hobbies are an interesting part of our lives as they help us enjoy our lives to the fullest. It does not only help us feel delightful but it also acts as a medium that makes us more knowledgeable and wise.
In this modern era, where we are really busy earning our livelihood, it is important to take a break and refresh our minds so that we do not become dull and unworthy. We need to break that monotonous schedule and indulge in something that makes us feel lively and active. Hobby acts as a great stress-buster and gives us a feeling of satisfaction and content.
Well, my favourite hobby is dancing. I was quite young when I started dancing and developed a taste for it. I started taking part in dance competitions when I was in school and used to win many rewards for the same. Whenever I listen to some music, I just can't control myself and start dancing whenever I get a chance to do so.
I always loved dance and music, however, it's not only me but millions of people around the globe have taste for dance and music. It brings absolute happiness and pleasure in one's life. Dancing is a good form of exercise and is quite enjoyable. Dance has taught me many things in life such as to stay strong and withstand any kind of audience.
Many times I got injured while dancing, however, it never stopped me and even encouraged me more to do the best in life. I realized my potential and can proudly say that my hobby has made me something I was never able to become. It makes me feel alive and confident and I would love to give dancing classes to the students in future so as to make it a part of my profession.
Know More
Child Development Essay