Essay on Cricket
Read an essay on Cricket in English for children of class 1, 2, 3, 4, 5, 6, 7, 8, 9, 10, 11 and 12. Know more about essay on my favourite game cricket in 300 words.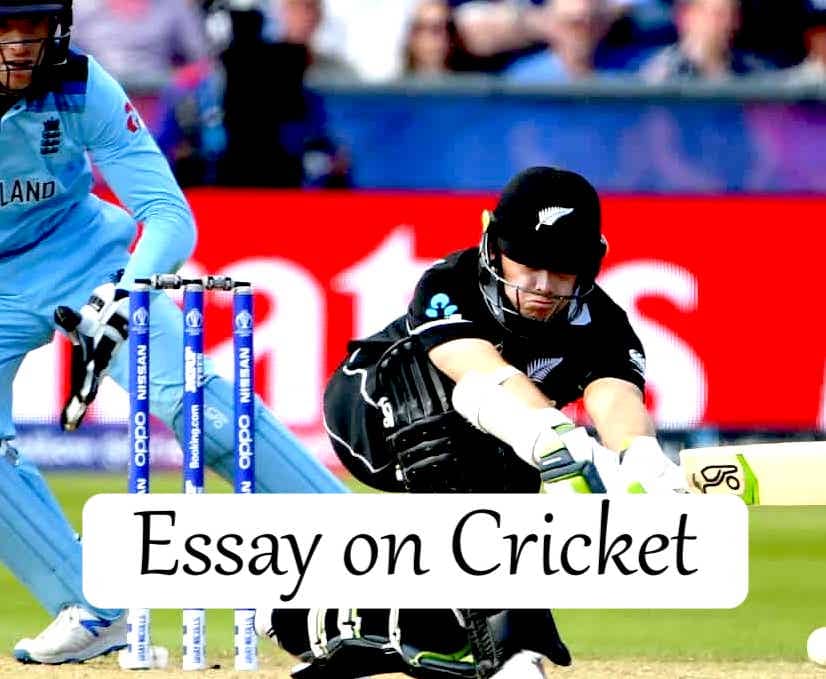 Essay on Cricket 300 Words
Cricket is one of the most popular and accepted sports in the world. It includes playing with a bat and a ball and consists of 11 team players. The team that scores the highest number of runs is the winning team. It is played on an oval-shaped field that contains a rectangular pitch which is 22-yards long.
In this game, one team bats and the other bowls, the team that bats try to score the highest runs and other team does the fielding and bowling and always tries to dismiss the batsman and make every possible effort to make them score low. At the end of the innings, the teams switch between batting and bowling.
Cricket is the national sport of England and is accepted all over the world. This sport has great potential and cricketers earn well from this sport. Cricket is played in different formats and every single format has its own protocols and duration.
Well, cricket has a great influence on India. Hockey is the national game of India; however, cricket is the one that rules the hearts of Indians. Cricket is considered as a religion and the players are deemed to be gods. Cricket matches bring a lot of enthusiasm and passion among the fans and it is one of the highest-rated sports in the world. People miss their work and even students miss their schools when some international matches are taking place especially during world cups.
Nowadays, many business tycoons are investing in cricket teams to gain more popularity and earn more cash. The cricket board every year takes steps to make the game more interesting by organizing Indian Premier Leagues and ICC programs. Cricket is not just a game but everyone is attached to it emotionally. Cricket also strengthens the relationship between different countries and also unites people all around the world.
Know More