Essay on Mobile Phone
Read essay on mobile phone in English for kids of class 1, 2, 3, 4, 5, 6, 7, 8, 9, 10, 11 and 12. Know more about short essay on mobile phones for students in 300 words.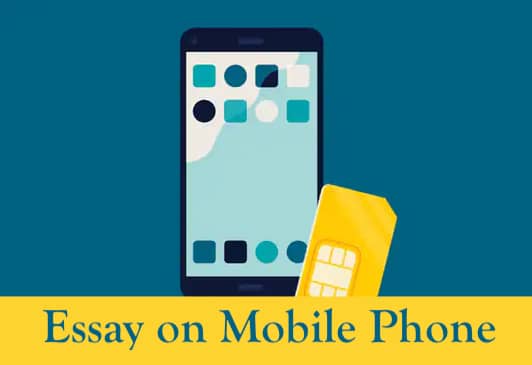 Essay on Mobile Phone 300 Words
This modern technological era has made our lives simpler and easier, all thanks to gadgets. Well, the mobile phone is one of the most common and useful gadgets nowadays. This has enabled us to connect anywhere across the globe just with one click. Presently, mobile phones are available in various sizes, shapes and brands. They possess different technical specifications and are used for numerous purposes such as calling, messaging, video conferencing, emailing, playing games, photography and much more. So nowadays, these mobile phones are addressed as smartphones because they have various features and are able to do everything we need in our daily life.
Mobile phones have the number of advantages such as they keep us connected with our family, friends and business partners. We can do video calling and talk to them face to face anytime anywhere in the world. Mobile phones are a great source of knowledge and keep us updated about various activities happening around the world. We can check the live situation of traffic, book taxis, know weather conditions and the list is endless.
Also, it's a great tool used for entertainment purposes such as we can listen to music, see dance videos, and watch movies or our favourite shows on youtube and other apps. Other than this, mobile phones are great for managing office work. We can send and receive emails, give presentations; schedule meetings set reminders, and do mobile banking. Thus, it's an overall tool for managing any kind of work at home or office.
However, there's a bad side of it too which is inevitable. Children, as well as adults, have become addicted to it and they waste their precious time in playing games and using various entertainment apps. People have become dumb and less retentive as everything is available in mobiles. Thus mobile phones have managed to destroy the overall personality of an individual. They have also made private information vulnerable, which may be harmful in any case. So, it's better to use mobiles phones sensibly so that they do not destroy our lives and would rather make them simpler and happier.
Know More
Use of Mobile & Internet Technology by Old People
Essay on Internet Boon or Bane