Use of Mobile & Internet Technology by Old People
With technology speeding up, more and more young people begin to use mobile phones and the Internet, but old people have little chance to be exposed to them. What ways could mobile phone and the Internet be useful to old people? How can old people be encouraged to use this new technology? Write an essay in 200 -300 words on the use of mobile & internet technology by old people.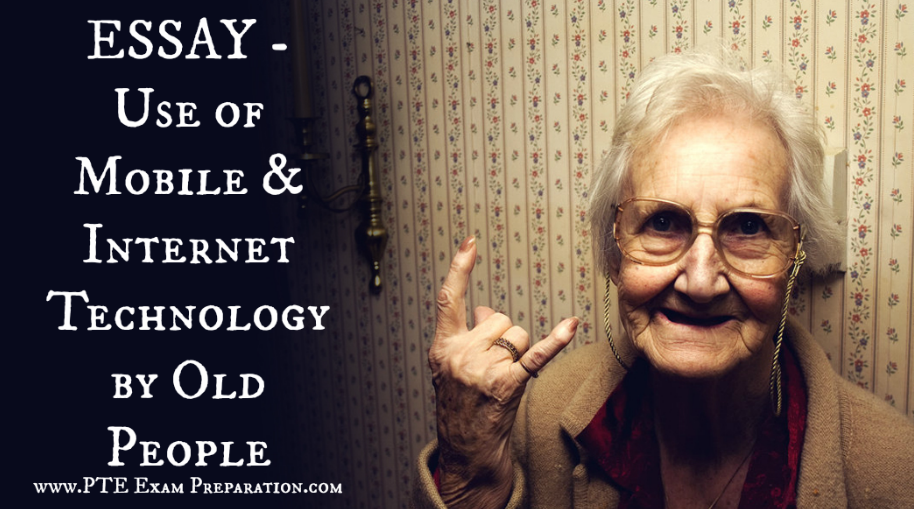 Use of Mobile & Internet Technology by Old People
The popularity of electronic products is increasing day by day in this modern era. Now mobile phones, computers, and internet are the best examples which are used in people's daily life. The young generation is very much used to it because of its usage since childhood and on the other hand, elderly people are not good at using computers and mobile phones. This essay elaborates how to encourage elderly people to use the latest technology of internet, computers and mobile phones for their benefits.
Elders don't need to travel a long distance to visit old friends as usage of internet and mobile phones will keep them in touch with their family and friends. Moreover, new design pattern on the internet will be provided to suit the senior's citizens. Inspite of complex features, old people like to use easy and simple ways so this will captivate the attention of the elderly people to use it.
Elderly people used to read newspaper in the morning and by using computers & mobiles with internet access allows them to get breaking news at any time without waiting for the newspaper. Senior citizens also read a blog online related to yoga or home remedies for their healthy life. Many senior citizens love to read books in the library or borrowed books from others. By providing free internet access to senior citizens encourages them to use mobile phones & computers to read the articles on the internet.
Almost many elders are not using cell phones and internet, it still has some ways to encourage the elderly people to use them.