Essay on Dog
Read a short essay on dog English for students of class 1, 2, 3, 4, 5, 6, 7, 8, 9, 10, 11 and 12. Learn dog essay on English in 300 and 500 words.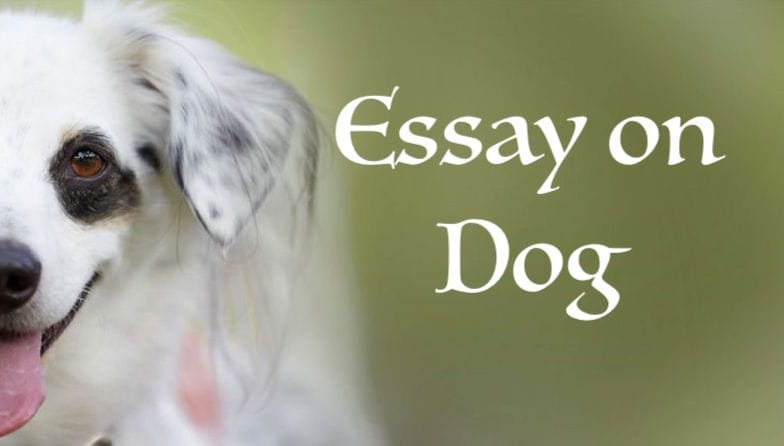 Essay on Dog in 300 Words
A dog is a pet animal kept by many people to protect their houses. Some people are very fond of dogs so they keep one with them just to love and nurture them. Dogs are quite faithful and clever animals and are very useful in tracking thieves. A dog always acts loudly whenever he sees a stranger and thus they are usually tied to a string so they do not harm or bite any visitors or people passing by. Dogs are known to save the life of their masters from dangerous people and accidents many times. Therefore they are considered the most loyal and faithful animals.
Dogs have a strong hearing and smelling sense, thus can smell danger very quickly. They possess many other qualities like jumping, swimming, and greater intelligence levels. Dogs have many colours and breeds namely Labrador, german shepherd, greyhound, bulldog, pugs, Rottweiler and much more. Their diet includes milk, bread, meat, fish etc. Dog's are considered as best friends as they get emotionally attached to us and become just like our family members.
People who are lonely and suffer from stress and anxiety disorders usually keep dogs as they serve them as their family and love them unconditionally. They are good companions for old age people and also help to improve their health and life. Dogs always remain near to their masters no matter what and never leave them alone in bad times. Dogs serve as security guards to their owners and never let an unknown person enter the house. Many crime organizations and investigating teams keep dogs as they are intelligent enough to sense anything fishy around and thus make the investigation easier.
So if you ever plan to keep a dog in your house, you must take good care of them and should consider them as your family member and love them so they never feel left out.
Know More