Essay on Christmas
Read a short essay on Christmas in English for kids for class 1, 2, 3, 4, 5, 6, 7, 8, 9, 10, 11 and 12. Learn essay on Christmas celebration in 200 and 300 words.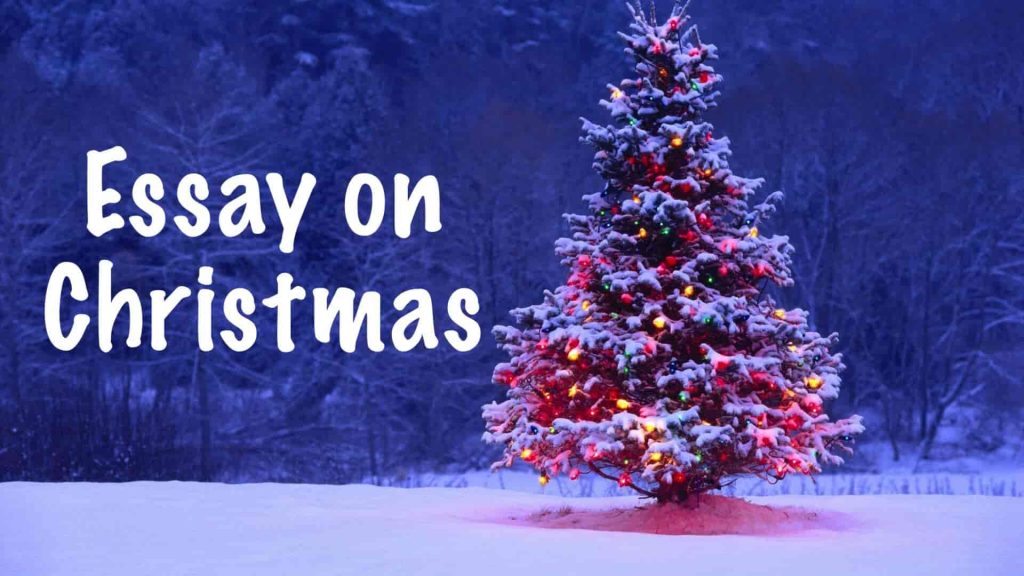 Essay on Christmas 300 Words
Christmas is a special season celebrated every year to commemorate the birth of Jesus Christ. It depicts the season of love, joy and peace all around. Christmas eve is celebrated with great delight and pleasure.
Christmas reminds us about humanity, charity and wisdom. It essentially gives us an opportunity to make our lives better by serving mankind and helping the less privileged. It also reminds us of the value of sharing, giving, and spending time with our loved ones. This festival is all about positivity and shunning bad habits in life.
Earlier, Christmas was celebrated as a festival of Christians. But now, this festival is celebrated globally by all religions and cultures and has become a symbol of unity in diversity. Winter is now known as a season of Christmas and people are always eager to welcome this festival with great excitement and enthusiasm.
Christmas has its own unique traditions and celebrations. The most famous is the Christmas tree being decorated on the eve of Christmas. This tradition has been carried on from one generation to other and is still considered the most exciting part of the evening. Parents and children together decorate the tree with lights, gifts, socks, miniatures and much more. Children enjoy this moment and play around this beautifully decorated tree. Many gifts are placed under the Christmas tree and are supposed to be opened on the eve of Christmas.
On the other hand, schools and churches start their own preparations weeks before Christmas. Students prepare for Christmas carols, songs and acts to be performed on the day of Christmas. These are usually based on the stories of Lord Jesus. Also, churches are thoroughly cleaned to celebrate the event of Christmas. They are decorated with candles, statues from the bible, stars, lights and much more. Once you enter the church, you can feel that the divine presence of Jesus and positivity all around.
People prepare different delicacies on the Christmas eve which includes cupcakes, muffins, fruit punch, cream rolls and the list goes on. Children also feel excited to meet Santa Claus- an old man dressed in red and white attire giving presents to the kids and distributing happiness all around.
Therefore, Christmas brings peace and delight all around, it reminds us of the sacrifices made by Jesus and helps us realize the importance of caring and sharing. This festival unites all the religions and exhibits zeal all around.
Know More