Traffic Jam Essay PTE & IELTS – Problems and Solutions
Traffic Jam Essay – The traffic congestion has increased massively across the globe. The government has proposed a solution to raise the taxes to reduce the traffic jam. What is your view on this?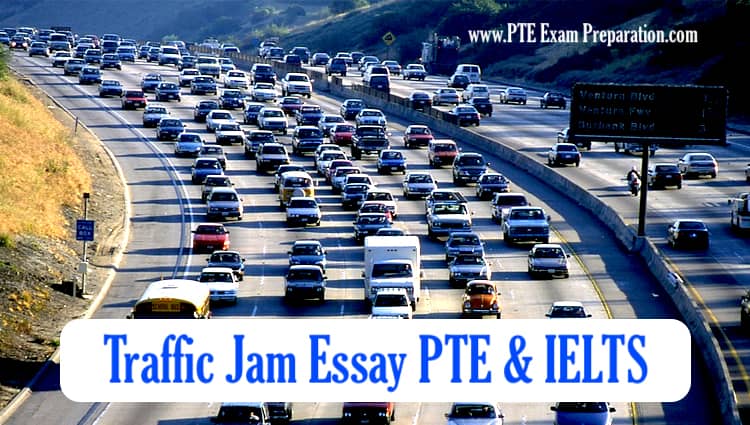 Traffic Jam Essay – PTE, IELTS, TOEFL
Traffic jams are becoming one of the topmost urban problems for the authorities of highly populated cities around the world. Traffic jams lead to many other difficulties such as road rage, air pollution, etc. To overcome this issue, people suggested to impose taxes on drivers but before coming out to any decision, we will first discuss its advantages and disadvantages.
The use of car drivers are increasing every year at a very increasing rate so it caused congestion on the traffic. Some countries impose taxes for car drivers and improve the quality of public transport to solve the traffic problem. The government should encourage society to change public transportation so that the congestion on the traffic can be solved.
Levying taxes is not an appropriate answer to the problem of traffic jams for numerous reasons also. Owners of private vehicles generally belong to the rich class. Imposing taxes does not affect the rich class as they can pay taxes easily. Most of the middle and lower class travel through public transport which could not affect them also. Secondly, the gap between poor and rich increases. Higher taxes means a higher expense for the driver which results to increase in the price of services. This will contribute to inflation and put a great burden on the economy of the country.
In nutshell, i believe that its good to levy taxes for car drivers and then these funds must be used to improve the quality of public transport. This will be suitable solution for solving issue of traffic jam.
To stay updated for more info like us on Facebook.