Late Submission of Assignment PTE Essay
Should universities penalize students for late submission of their work? Do teachers punish students for late submission of assignments in universities? or Solutions for late submission of assignments. Read more for late submission of assignment PTE essay.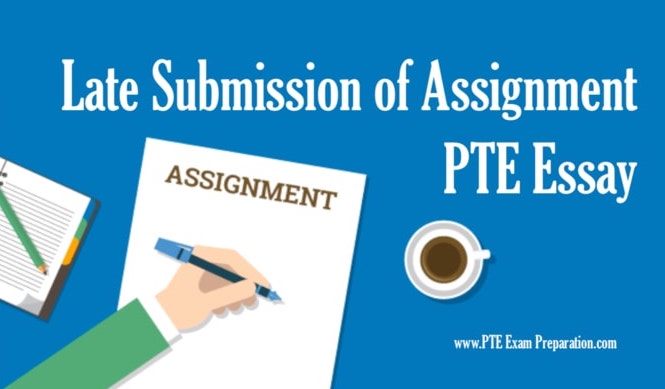 Late Submission of Assignment PTE Essay with Solution
Students generally submit assignments on time, but there are also few who will not turn in the assignment on time. What will be the next step by teacher if due to any reason, student submit their late assignment.
First of all, students should know exactly when their assignments are due to be handled in and plan their work accordingly so that students can meet the submission deadlines. Students must avoid leaving completing an assignment to the last minute/hour/day just in case unexpected problems occur. Teachers should look for the possible reasons for the delay in the submission. Here are some ideas on how to deal with work which is handed up late.
Better to make policy for late working because it really works. Distribute each copy of that policy to each student to understand the fallout of submitting late work. Policy clearly states how to deal with those students who dosen't submit their assignments on time. On submission date ensure that you follow this policy stricktly. For each day the assignment is late, deduct a percentage or grade. For instance, if a student with (A-) grade submitted assignement 2 days late, then the grade would be dropped to a (C-), means decrease in 2 grades for 2 days. After seeing this bad result, next time students must submit their work on time.
Student should not be punished in case if they had no control over it. For instance if a student is sick or somebody lost a loved one. Then extention of extra days will be given to submit a project. But when the school session is over, it is not possible to accept late work. So collect all assignments, even if uncompleted on the exact due date. Check out the percentage of work done and mark grades according to them.
To stay updated for more info like us on Facebook.