PTE Reorder Sentences – Important Connectors/ Linking words/ Keywords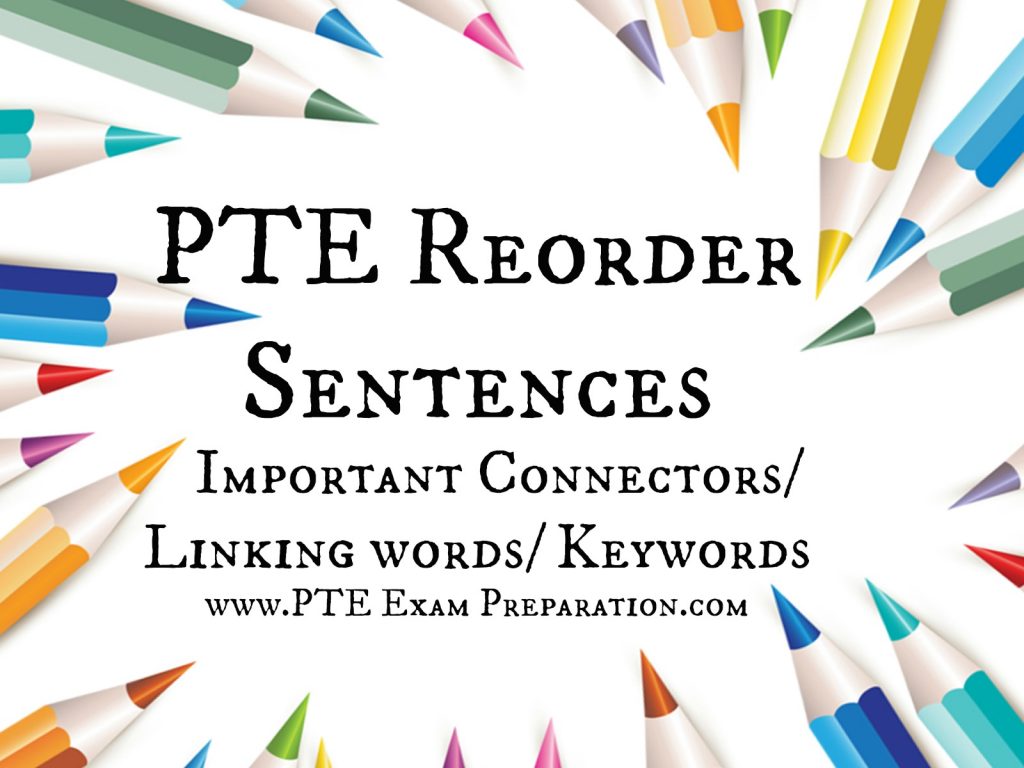 PTE Reorder Sentences – Important Connectors/ Linking words/ Keywords
How we can arrange the sentences using connectors or linking words.
We need to look at connectors – linking words and connectors are very important in reorder paragraph.
So these linking words may be – "in addition, furthermore, moreover, also"
On the other hand, however – in order to express contrary fact
As a result – in order to just express the result, they can write "as a result, in short, to sum up"
Since then, till, earlier, ago (just to mention some time)
"Not only – but also" – these are always related to each other, "not only" is always followed by "but also"
"Although but" – "Although" is always followed by "but"
"Neither nor, either or" – these are always together
There are many other connectors like "Whereas, the corresponding figure for, actually, while, by contrast, in contrast, compared to, on the other hand, whilst, however, nevertheless, similarly, for example, typically, interestingly, in fact, indeed, as to, as for.
Formation of PTE Reorder Paragraphs
You need to understand these connectors in order to re-order the paragraphs properly.