Tips – Easy Way To Identify And Pick PTE Academic Reorder Paragraphs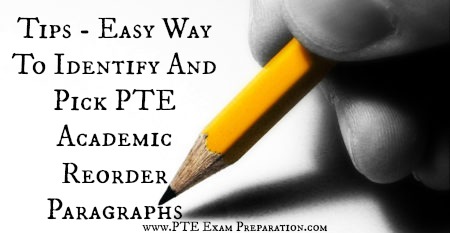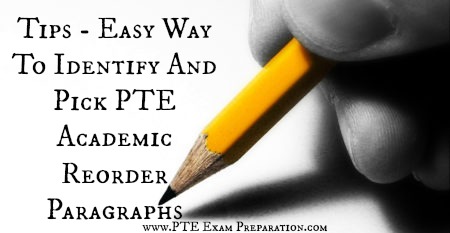 Tips – Easy Way To Identify And Pick PTE Academic Reorder Paragraphs or how can we solve reorder paragraphs –
The first thing to do is, pick an independent sentence, which is a topic sentence. This topic can survive along and this is totally independent and it doesn't depend on any other sentence. So first of all, pick an independent sentence which will be our first sentence.
Then the next sentence will give the introduction of the topic sentence. If it is not given in the first. It will give some supporting ideas, supporting details, examples or advantages. And one thing to notice is advantages are followed by disadvantages, not the disadvantages are followed by advantages. So in this case, if advantages and disadvantages are given in a paragraph. The paragraph containing advantages come first and then there will be disadvantages.
So in order to find next sentences, you need to identify the connectors that how they are related to each other, what is the sequence and what is the coherence, how they are related to the first sentence these following paragraphs.