School Life Essay
Read school life essay for class 1, 2, 3, 4, 5, 6, 7, 8, 9, 10, 11 and 12. Know more about an essay on school life in English for students in 300 words. Learn short essay on school life.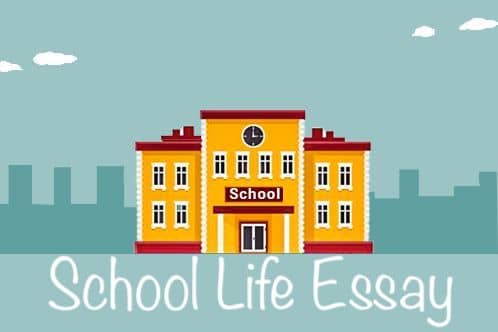 School Life Essay 300 Words
School life is the most important period of human life as this is the time when an individual learns the basic values of life and start understanding the challenges of life. School life forms the basis of our future life as we come across various situations and learn to face them with different aspects. Teachers play an important role in our school life as they are the one who teaches us to learn new things and help us understand the truths of life. Everyone wishes to go back to their school life when they are adults as school life is the most carefree and enjoyable life of a person.
As a student in the school, one is not worried about the worldly things and challenges. He's just concerned with his studies and competitions and also about his cheerful school life. Playing games and completing homework are the only important things in school life. Some of the best moments in life are spent in the school such as cracking jokes at each other, having fun during the lunch break, roaming around the school and much more. School life also enhances the competitive spirit of students as they get to learn so many things and try to compete with each other in order to score the highest points in a particular competition.
Our teachers are the pillars to our success and teach us various values during schools such as discipline, kindness, generosity, punctuality and much more. Hence, school life is something that shapes our minds and spirits and encourages us to become better persons in life.
Usually, school tournaments, picnics and trips were the most happening parts of the school life and students wait for it all year long to have that innocent pleasure and joy. All students are considered equal in the school and are provided equal opportunities, there is no space for inequality in the school. Therefore, school life is the best life of a person and everyone commemorates it whenever they feel low and depressed in their life.
Know More
Exploring the Importance and Purpose of School Essay