Essay on Leadership
Read essay on leadership for class 1, 2, 3, 4, 5, 6, 7, 8, 9, 10, 11 and 12. Know more about leadership essay in English for students in 300 words. Write short essay on leadership for students.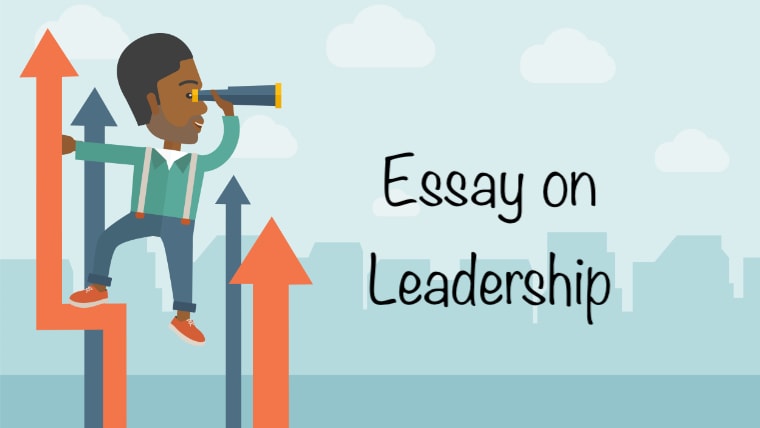 Essay on Leadership 300 Words
Leadership is one of the finest qualities a man can possess. It is our brave leaders who instigated the progress in the country and help the nation to succeed. Without any leader, no group or society can achieve their overarching goals. However, being a good leader is not everyone's cup of tea. One must have certain qualities to lead some organization or group and he must be determined enough to accomplish his mission.
Confidence is the foremost quality one must possess to become a good and flourishing leader. A leader should have enough confidence to convince people and ensure that his actions have the power to bring a change in society. One must have the courage to motivate people and should not lose hope in any situation, this will gain the trust of the people and they will indeed consider you as your role model. Honesty is another attribute that determines your leadership as being honest and truthful helps you acquires love and affection from the people and they follow you blindly to help you achieve the goal.
Effective communication also helps you become a good leader and facilitates you to convey your message successfully to your audience. This will surely help the people to take the right step and follow the right direction to achieve the goal. Decision-making process of a leader also ensures the success of a mission. A poor decision-maker usually spoils the efforts made by the team and hinders the victory. Hence, to become a good leader, one must be able to make the right decisions that prove to be beneficial to the people and the nation. Also, it is important that a leader should be innovative and creative to devises new ideas that guarantee the achievement of a goal.
In conclusion, leadership is something that is required in every stage of life and one must practise good habits and behaviour to lead a group or a nation and help it to succeed.
Know More