Save Electricity Essay
Read save electricity essay for class 1, 2, 3, 4, 5, 6, 7, 8, 9, 10, 11 and 12. Know more about an essay on save electricity in English for students in 300 words. Learn how to save electricity essay.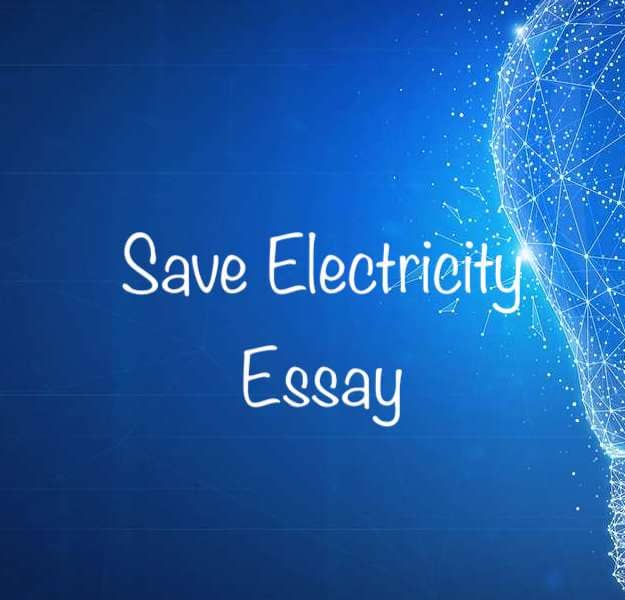 Save Electricity Essay 300 Words
Electricity plays a significant role in our daily lives and it is impossible to survive without electricity as we've got used to it now. However, we are using electricity up to a greater extent without caring about its conservation and future use. It is important to start saving electricity so that we can conserve it for our future generations as well.
There are various methods by which we can save electricity including switching off the appliances when not in use, this will help save thousands of watts. Also, if we use our air conditioners, washing machines and other electrical equipment wisely, we can save a lot of electricity. We should start using alternative ways to preserve electricity, for instance, we can use natural sunlight during the day instead of using lights and lamps to light up the room. The old appliances usually consume more watts than required, hence we must replace our old appliances with the new ones to stay energy efficient.
In addition to this, we must reduce watching TV and should encourage the kids to play outside rather than playing games on computers. Using solar panels in the houses also saves a lot of electricity and reduces your huge bills gradually. Also, industries should start using windmills for energy production instead of using a huge amount of electricity.
Electricity is required in every sphere of life, almost all the things and workings are dependent on electricity. The railways' stations, airports, corporate offices, manufacturing units, hospitals, etc all use electricity to execute their day to day work. So if we don't use the electricity in an efficient way, it will finish one day and we won't be able to survive any longer on the earth. Saving is the only way left to conserve electricity so combined efforts of all the human beings are required to preserve this essential necessity of life.
Know More