Old Age Home Essay
Read old age home essay for class 1, 2, 3, 4, 5, 6, 7, 8, 9, 10, 11 and 12. Know more about an essay on old age home in English for students in 300 words.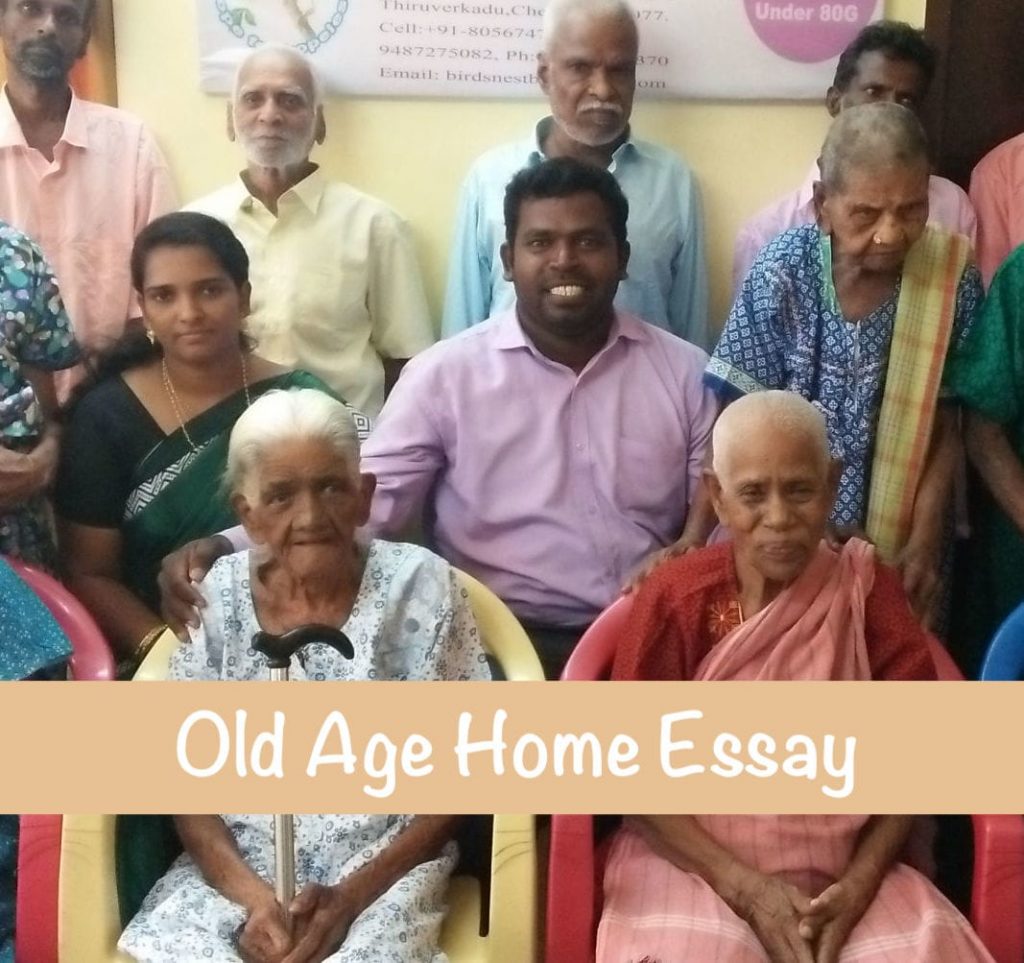 Old Age Home Essay 300 Words
An old age home is a place where old people are provided shelter and food to live. They are also provided with healthcare facility and other amenities. Old age is an important phase of life when we can sit and relax at home but nowadays many children who don't want their parents at home admit them to old age homes to get rid of them. However, sometimes there are people who don't have children and no one to take care of them so they get admitted to the old age home on their own wish. The staff in the old age homes makes every possible effort to make their stay comfortable and relaxing so that they can also enjoy their life.
There are various reasons behind the mushrooming of old age homes in different countries some of which includes increasing urbanization and modern life which makes people too busy earning their livelihood and forgetting all the moral values, breaking of the joint family into nuclear families, people becoming selfish and socialize less and there are numerous other factors that result in this situation. Children need to understand that their parents are the only ones who love them unconditionally but without giving a second thought to this, they send their parents in the old age homes. However, sometimes the old people willingly join old age homes as they remain active and get comprehensive facilities which ensure a healthy and peaceful life.
Also, old age homes are a great option for the parents whose children work outside their country and don't get a chance to look after them. It is a matter of fact that if parents can admit their children in crèche when they are working or don't have time to take care of them, then indeed children can also send them to old age homes when required.
In conclusion, old age homes can be a blessing to some people while for others it can be a curse. The situation varies from family to family. However, the old age homes are the last hope of old people so they must be equipped with every facility so that people who live there can lead a better life.
Know More
Children Should Never Be Educated At Home By Their Parents