Morning Walk Essay
Read morning walk essay in English language in 300 words. Learn a short essay my morning walk for class 1, 2, 3, 4, 5, 6, 7, 8, 9, 10, 11 and 12.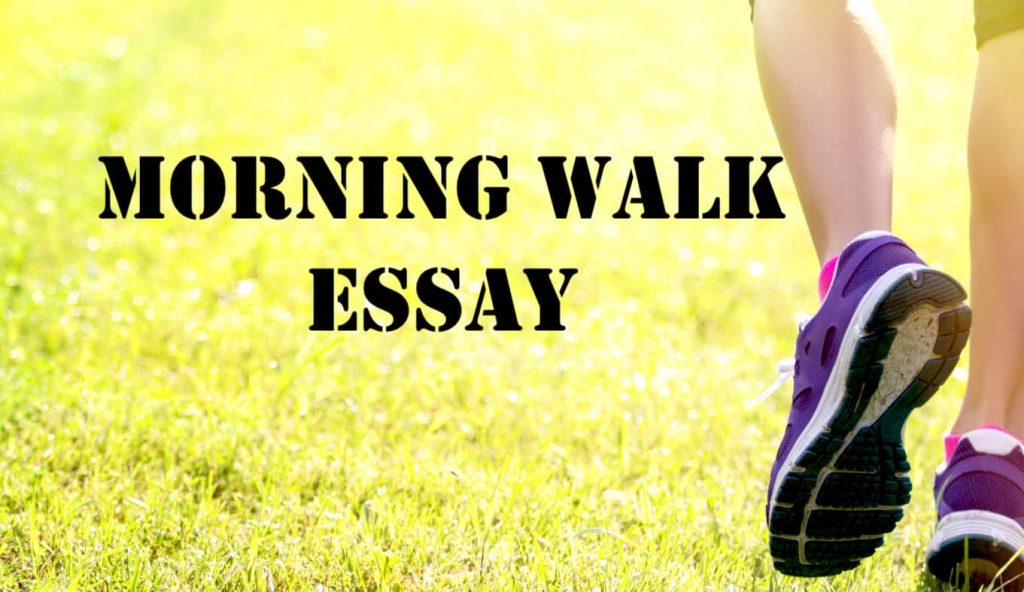 Morning Walk Essay 300 Words
This modern era is full of anxiety and tension. Everyone is busy earning their livelihood without worrying about their health and well-being. People nowadays are suffering from depression and mental disorders due to which they are not able to live a healthy and stress-free life. However, there are certain things and habits that can help you come out of this dilemma. Morning walk is one of them that helps you rejuvenate and promotes good health. It has proved to be successful in reducing the amount of stress and health disorders around the globe.
Getting up early in the morning and going for a morning walk is one of the best habits you can inculcate to become healthy and fit. Nowadays, the overarching goal of people is to achieve fitness and maintain a good physique, so morning walk may be the first step towards your fitness journey. You must go for a walk in an open ground where there's a lot of fresh air, trees and grass. You can go to a nearby garden or park and enjoy your walk. It is essential not to indulge in any other activity such as watching mobile, talking to other people while walking. Morning walk helps improve the functionality of our organs and also promotes blood circulation. It also helps in digestion and relieves you from problems like constipation and acid reflux.
Morning walk makes a person active and lively. When we inhale fresh air in the morning, it invigorates our soul and mind and gives us positive vibes. It promotes good mental health and also helps us plan things according to the right schedule. It makes us punctual and timely and increases our productivity at the workplace. Therefore, morning walk provides numerous benefits so it must become a part of your daily routine if you wish to live a healthy and fruitful life.
Know More