Khelo India Essay
Khelo India essay – Hello Students today we are going to learn khelo India essay for all classes. The essay was asked in SSC exam and in 6, 7, 8, 9, 10, 11 and 12 class. Sometime you may get a question like "essay on khelo India" and "khelo India essay in English".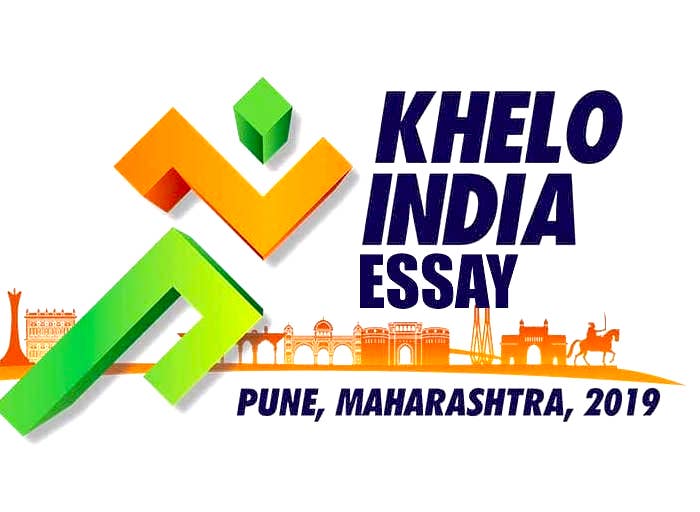 Khelo India Essay 300 words
Khelo India school games (KISG) are the national level multidisciplinary grassroots games in India for under 17 years school kids to participate across 16 disciplines, which was launched by Prime Minister Narendra Modi on 31st January 2018 at Indira Gandhi Arena, New Delhi. The objective of KISG is to identify the Talent at grassroots level and revive the sports Culture by building a strong Framework for all sports played in our country.
The KISG works under the ministry of youth affairs and sports. To accomplish the above objective KISG has been divided into 12 vertices such as physical fitness of school children, the formation of state-level khelo India centres, encouraging the development of women sport, annual sports organisation, topnotch infrastructure and promotion of rural and tribal games. Every year best thousand kids will be given an annual scholarship of rupees 5 lakh for 8 years.
Some challenges come in the way of KISG i.e less popularity of sports like Judo, Kho-Kho, swimming etc, less number of broadcaster and problem of sponsorship. According to new research, only 3 games are viewed more in India that is cricket 85% tennis 44% and football 41% but we should try to promote each and every game and encourage every sports-related activity show that a sports person can perform efficiently.
Sports Inculcate Team Spirit, develop strategic and analytical thinking, leadership skills, goal settings and risk-taking, therefore, KISG help in overall development of our nation and in this way it will transform India into a global sporting powerhouse in the upcoming years and prove to be a game changer that Indian Sports has been looking for.
More Essay Topics
Note – Now you can also send Khelo India essay in English through comment box. You need to write an essay on Khelo India in our own words.