International Yoga Day Essay
Read international yoga day essay in English language in 300 words. Know more about essay on international yoga day for students of class 1, 2, 3, 4, 5, 6, 7, 8, 9, 10, 11 and 12.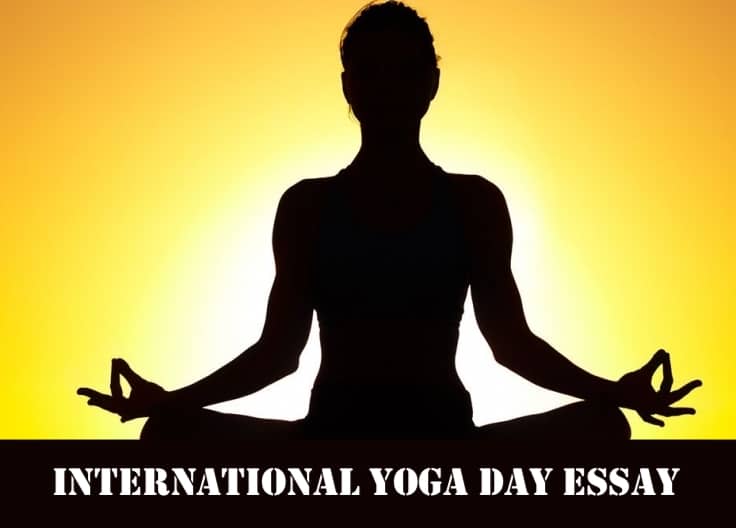 International Yoga Day Essay 300 Words
Yoga has the power to heal our body and mind and it is considered as the best medicine that could effectively cure many types of physical and mental diseases. Therefore, International Yoga Day is celebrated on the 21st of June every year and it started in 2015 by our Prime Minister-Narendra Modi Ji as he truly admires the importance of Yoga in our daily lives.
Yoga not only helps you attain a perfect body shape but also strengthens your body and increases your stamina. Yoga is basically a mind and body exercise that includes stretching along with breathing in and out. This ultimately loosens up your muscles and calms your mind and thus helps you rejuvenate and restore your inner self. There are various forms of Yoga some of which are intense and some are quite basic. A beginner always starts with the basic Yoga asanas and gradually becomes experienced in carrying out intense yoga sessions.
Yoga is an age-old therapy that symbolizes union of mind and body at the same time. It is a kind of heavenly approach towards your health and well-being. Many people practice Yoga in their daily life so as to take a break from their fast and busy life. Many other exercises have proven to improve your physical health but Yoga is something that can even make you mentally fit and wise. It is a kind of meditation that allows you to introspect and release positive vibes all around. The most basic and primary exercise of Yoga is Pranayama which is a breathing exercise that helps you attain utmost serenity within your soul. Well, this is one of the best yoga asanas and one should start his day with this one. There are other asanas as well that are helpful in curing numerous types of diseases.
Therefore yoga plays a significant role in our daily life and one must learn to practice it so as to improve their overall mental and physical well-being.
Know More