Integrity a way of life essay
Read Integrity a way of life essay in English language in 300 words. Know more about short essay on Integrity a way of life essay writing for students of class 1, 2, 3, 4, 5, 6, 7, 8, 9, 10, 11 and 12.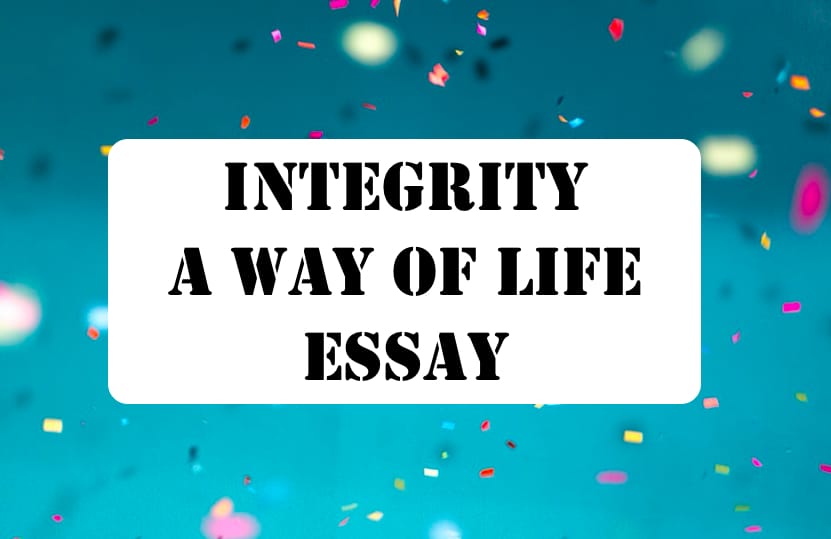 Integrity a way of life essay 300 Words
Integrity is something that makes a man honest and helps him stick to moral principles. People who possess integrity can accomplish anything in life and can prove to be successful as compared to others who do not possess it. A person, who inculcates integrity in his inner self and makes it a way of his life, will surely succeed and prosper in life.
Once you own integrity, by owning I mean getting fully absorbed in integrity. So when you have it you can achieve anything in life. Integrity is earned and not purchased. With the years of efforts, it becomes a part of your body and ultimately makes you a great personality. You have to do a lot of hard work to instil integrity in yourself. Your optimistic approach towards life and a kind behaviour with everyone you meet makes you a man of integrity.
You need to stick to high moral values to attain integrity only then you can become a person who will be admired by everyone. Integrity implies the way of something you do or decide when no one is around. Integrity determines what kind of person you are and what type of decisions you make when no one is watching you. Staying true to oneself and making the right decisions no matter what makes you a man with integrity. Also, you can acquire prosperity if you have integrity in yourself. Prosperity brings success and wealth and this can only be achieved if you sow integrity wherever you go.
A person who has high integrity can gain success in life as he can do everything with honesty and has the strength to face challenges. All great personalities in the history own integrity and therefore they are considered wise and intelligent people. Personalities like Mahatma Gandhi, Abraham Lincoln, Madam Curie and much more, achieved great success in life as they always followed principles of integrity. So if a nation wants to prosper, the people of the country must adopt integrity so as to help the nation to succeed and flourish.
Know More