Essay on My Dream
Learn how to write an essay on my dream in English language in 300 words. Know more about my dream essay for students of class 4, 5, 6, 7, 8, 9, 10, 11 and 12. Now you can also write an essay on my dream for students in 300 words.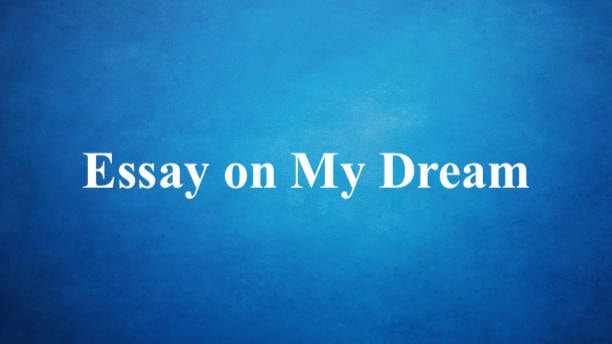 Essay on My Dream
Dreams play a significant role in our life as they give us the courage to achieve something in life. Dreams do come true once you start working on them. We usually have different dreams at different phases of life for instance, as a student, we dream of getting good marks or winning some competition, as an adult we wish to acquire a good job and hence at every stage of life we dream differently. However, there's one overarching dream which we always wanted to accomplish and mine is to become a famous author one day.
Everybody has some sort of career dream in their life which they wanted to achieve to become successful and satisfied in life. Well, my dream is to become a world-famous writer and to publish a book written by me. Writing is entrenched in my personality as I am a peace-loving person and always choose to write down my feelings rather than speaking up.
It is not that I cannot answer anyone but I don't like to be blunt and don't like to open up to people easily. So, my personality made me a good writer and I started writing my feelings and emotions in a diary when I was in class 4. Since then I developed a taste for writing and then joined a multi-national company as an associate consultant in content writing.
Writing down feelings relieves so much stress and takes away all the heaviness in your heart. Whenever I feel low and depressed, I start writing and gradually writing became my passion. Although I have achieved many accolades in the writing profession, still I am not satisfied with my present position. I want to write a book related to self-help or a fiction story, soon I will come up with some or other kind of book and will fulfil my dream of becoming a famous writer.
Know More