Essay on Music
Read essay on music in English for students of class 1, 2, 3, 4, 5, 6, 7, 8, 9, 10, 11 and 12. Learn music essay in English for students in 300 words.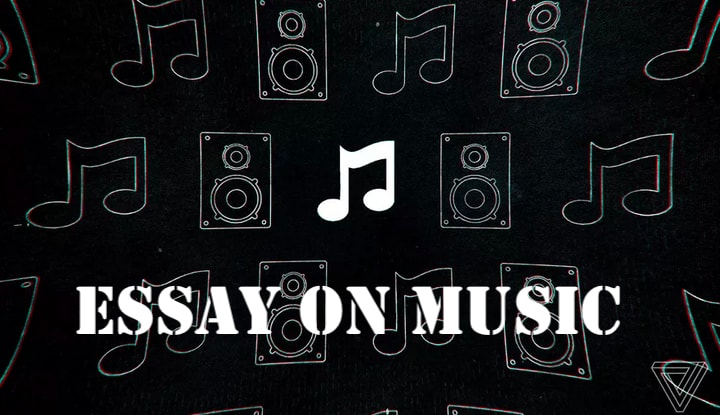 Essay on Music 300 Words
Music is something that makes a moment enjoyable and delightful. It plays different roles in different moments of one's life. It brings in joy and peace within and gives you immense pleasure whenever you feel low and depressed. It rejuvenates your soul and makes you feel much refreshed than ever. Specifically, music is a combination of different pieces of melody and accord that calms your mind and relieves your stress.
Various musical instruments develop various kinds of sounds and compose different types of music. A musician is a person who is well-versed with music and knows all the basic intricacies involved in making music. Music is man-made as well as natural. Natural music is found in the chirping of birds, animals roaring, clouds thundering and much more. Man-made music is artificially composed with the help of various instruments and ragas.
Music is like a magic and it has the power to cure various diseases like insomnia, depression and anxiety disorders. From time immemorial, music has proved its power of making things enlightened. Tansen- one of the legends in music used to play such powerful music that it brings in the rain and lights up lamps around. Therefore, music plays an important part in bringing positive changes around. Nowadays, music has evolved up to a great extent and no party is complete without music. Many great music composers and singers are coming into the scene, which has drastically changed the music industry.
Music exists everywhere, be it your heartbeat or winds blowing around. Every living creature has some form of music within and thus it plays a vital role in expressing oneself. Music is a great way to connect you with God by chanting prayers along with introspecting. Also, the one who has got talent in composing music must polish it to excel in the field of music as it has got great scope nowadays.
Know More
With the development of technology and science, some people believe that there is no great value of artists such as musicians and painters