Essay on Love
Learn how to write essay on love in English language in 300 words. Know more about short essay love for students of class 4, 5, 6, 7, 8, 9, 10, 11 and 12. Now you can also write essay on love for kids in 300 words.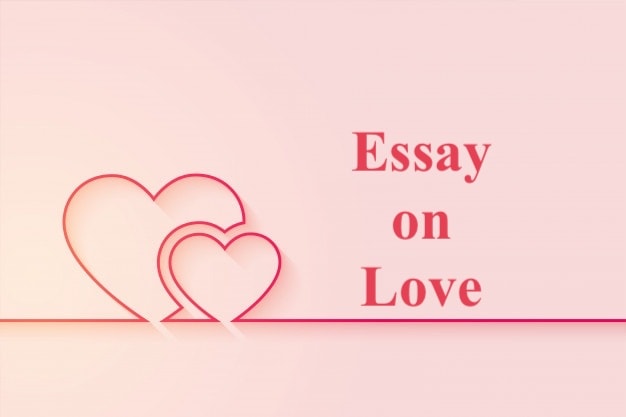 Essay on Love
People talk about love and usually compose long and lengthy poetries depicting love and its essence, but most of them do not know the actual meaning of love. Love is a feeling of care and respect towards an individual and these feelings are never-ending no matter what. It is a kind of emotional attachment with a person you love as it makes you happy and sad whenever that person goes away from you or comes closer to you. Love keeps our spirits up and keeps us in a delightful mood when you love the right person in your life. Being loved and to love someone is an inner yearning of the souls that exist in this world from decades.
Love is just like oxygen that keeps us alive and helps us to breathe. It makes us feel connected to the world and gives us a reason to live life freely and peacefully. It also keeps you mentally and physically fit. In case you start loving a wrong person, you have to bear the consequences of it as it may lead you in the state of depression.
Hence, you need to understand this, that it is not the love that is awful; it is the person who makes you feel that love is a worthless feeling. If you love the right person, you will be the happiest person on this planet. Love heals your wounds and acts as an antidepressant whenever you feel low and unworthy in life.
Love exists in different types of relationships such as between you and your parents, your siblings and your life partner. According to me the purest kind of love you can get is from your parents, which is unconditional. They are the one who loves you and support you in every phase of life therefore, we must cherish and nurture this pure relationship.
Compassion between you and your partner also decides the kind of love that exists between you both. A life partner can also change your perspective towards love as some may prove that love is one of the best feelings in life and some can prove it as an insignificant one.
Love has no bounds and is a unique gift from god. It is the basic requirement of life and plays a significant role in shaping our future and particularly life.
Know More
All love is expansion and selfishness is contraction essay