Essay on ISRO
Learn how to write essay on ISRO in English language in 300 words. Know more about ISRO essay for students of class 4, 5, 6, 7, 8, 9, 10, 11 and 12. Now you can also write essay on ISRO in 250 words for Kids.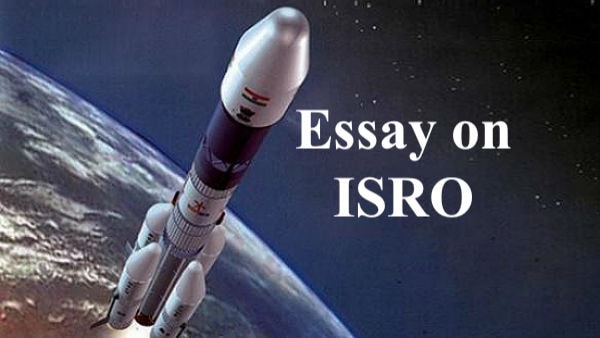 Essay on ISRO
ISRO- Indian Space Research Organization is a space firm in India established in the year 1969 with the objective to develop a self-regulating Indian space program. ISRO has its headquarters in Bengaluru, India. ISRO replaced its precursor INCOSPAR which was established by the scientist Vikram Sarabhai and Pt. Jawahar Lal Nehru who are considered the fathers of the Indian Space agency. ISRO is making new records every year and is updating itself with some of the most advanced and sophisticated technology, thus holding a strong position in the international space domain.
Dr APJ Abdul Kalam and Dr Radhakrishnan are the two main personalities who contributed a lot in the success and development of ISRO. Dr APJ Abdul Kalam was the director of India's foremost Indigenous satellite launch vehicle (SLV_III) that was sent into the space to deploy Rohini satellite in the earth's orbit which was a great success in the history of ISRO in July 1980.
Well, ISRO has achieved many accolades in the space realm such as the first satellite of India named Aryabhatta was developed and assembled by the ISRO and was successfully launched with the support from the Soviet Union in the year 1975. In addition to this, PSLV and GSLV were also developed by ISRO to place the satellites in the polar and geostationary orbits respectively. Other than this, ISRO also launched Chandrayaan in 2008 and Mars Orbiter (Mangalyaan) in 2014. Therefore, all these achievements made ISRO a well-recognized space organization in the world.
The primary mission of ISRO is to develop and design technological equipment that will provide access to space which will help in the observation of the earth and provides assistance in the communication and navigation on the earth. INSAT and IRS are some of the programs started by the ISRO for monitoring environment and meeting telecommunication requirements. ISRO is one of the top space organizations in the world and employs the most intelligent and hard-working scientists that endeavour to take ISRO to new levels every year.
Know More