Essay on Election
Learn how to write an essay on Election in Indian in 250 or 300 words. Election essay is asked in 4, 5, 6, 7, 8, 9, 10, 11 and 12 class. Students should now how to write essay on Elections.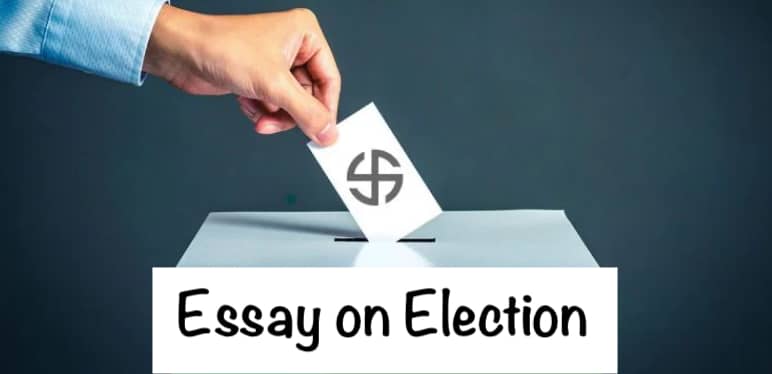 Essay on Election
The election is the process of selecting an individual by the people of the nation. People express their political outlook through the practice of election. Public voting plays an important role in choosing the right leader for the state or for the country.
The political leader chosen by the people is responsible for executing various tasks in the state in the interest of the public. Hence, the chosen leader will be holding the public office and will have all the authorities. The election is the fundamental basis of a democratic system and ensures that the government is of the people, by the people and for the people. Hence, election exhibits the power of people and legitimizes the governmental authorities.
The election is an effective way of selecting a political leader that has the ability to bring positive changes in society. Every citizen of a nation has the right to cast his or her vote to choose an appropriate leader for their nation. Hence, it's in the hands of people to vote the best individual that actually deserves the public office. Also, people can express their anger and dislike through the process of election. They have the authority to remove a particular leader from the seat if they are not satisfied with his workings and leadership. Hence, they can select the most desirable candidate by removing the older one in the next elections.
In many countries, the government allows the common citizens of the state to participate in the elections which ultimately give an opportunity to the common man to address various issues of the society. Also, election keeps a check on the functioning of the ruling party and they cannot do anything wrong as they can lose the election next time. Hence, election signifies political freedom and maintains democratic values.
Know More