Essay on Constitution of India
Read essay on Constitution of India in English for students of class 1, 2, 3, 4, 5, 6, 7, 8, 9, 10, 11 and 12. Learn Constitution of India essay in English in 300 words.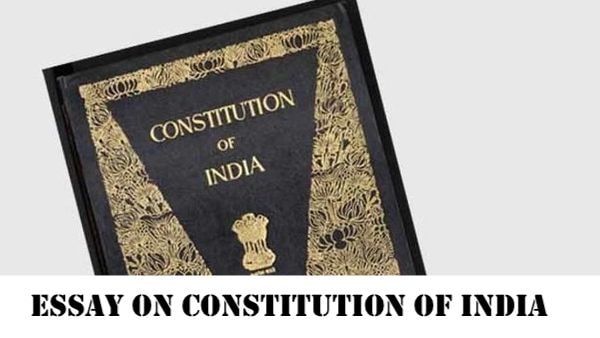 Essay on Constitution of India 300 Words
The Indian constitution was implemented on 26th January 1950. An exclusive committee assembled to make and outline the constitution of India. The constitution consists of all the norms and guidelines that differentiate between legal and illegal activities taking place in the country. The assembly consists of seven members that drafted the constitution and it was headed by B.R. Ambedkar. The constitution of India is devised to maintain harmony and peace in the nation so that people should not fight over things considering their own perspective. The Indian constitution is vast and lengthy and this makes it different from the constitution of other countries. It consists of a preamble or introductory part, four hundred and forty-eight articles, 25 groups, 12 schedules, and 5 appendices. Well, it took nearly three years to completely draft the Indian constitution.
The constitution of India is firm as well as flexible simultaneously. This suggests that every citizen, governmental and private organizations should follow it strictly so as to maintain peace and equality in the country, while on the other hand, any citizen can put a petition in the court to change or amend some of the obsolete provisions that do not necessarily benefit the nation. Of course, there are provisions that can be easily amended but some of them are quite rigid and consumes a lot of time and resources to get amended. Also, many amendments have been made till date since the implementation of the constitution.
The constitution of India states that India is a secular country wherein no religion, caste or creed are given special status over others and everyone is free to carry out their religious activities throughout the country. It also affirms that the people will elect its head or prime minister every five years and he is not supposed to execute dictatorship in the country.
In a nutshell, the constitution of India provides rules and regulations for every citizen and they are supposed to follow it under every circumstance.
Know More