Cashless India Essay
Read cashless India essay for students of class 1, 2, 3, 4, 5, 6, 7, 8, 9, 10, 11 and 12. Learn essay on cashless India on English in 300 words.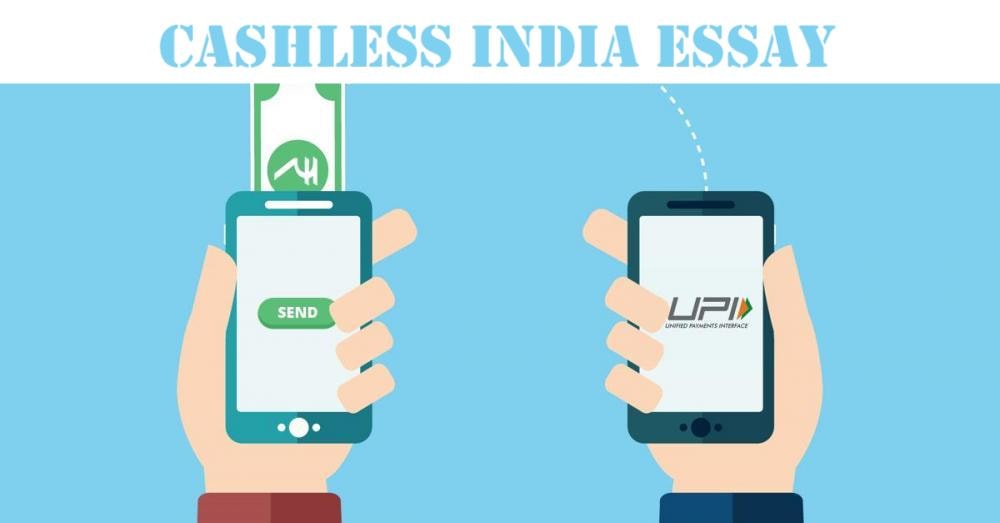 Cashless India Essay 300 Words
Cashless India is a facet of India wherein almost all the transactions will be done digitally and not through liquid cash. In the year 2016, our Prime Minister-Narendra Modi Ji proposed an idea of minimizing black money in India by announcing demonetization of Rs. 500 and Rs. 1000 notes and introduced a new currency of Rs. 2000 in the public. He took a huge step to combat corruption and black market and with this, he also established the concept of cashless economy in India.
Well, there are numerous benefits of a cashless economy India such as people will make transactions only through digital means and thus it saves a lot of time. Also, it is much safer to carry cards and electronic gadgets rather than carrying huge sums of money with oneself. In addition to this, the cashless economy in India will also wipe off black money and drug trafficking. Through digital transactions, every single transaction will be recorded and this ultimately eliminates any kind of illegal activities from the system.
However, every coin has two sides and so does the cashless economy which means there are demerits of it as well such as many cyber hackers can easily penetrate into our banking accounts and can draw money without our consent. This also puts much workload on the banks and more secure systems and apps must be devised to avoid such chaos in future. Cashless economy is not easy to implement as in India, many rural areas do not have internet connectivity and cashless transactions are impossible without it. Also, old age people do not have much knowledge regarding digital apps and therefore it is difficult to make them understand the concept of cashless economy.
However, the cashless economy is a great way to curb black money out of the country. But lack of electricity and internet along with illiteracy in various regions of the country are some of the major obstacles in the path of cashless India.
Know More