How to Make Short Notes For PTE Academic Retell Lecture Speaking-Tips
Listen to the following audio and Retell Lecture in your own words.
Audio –


Notes –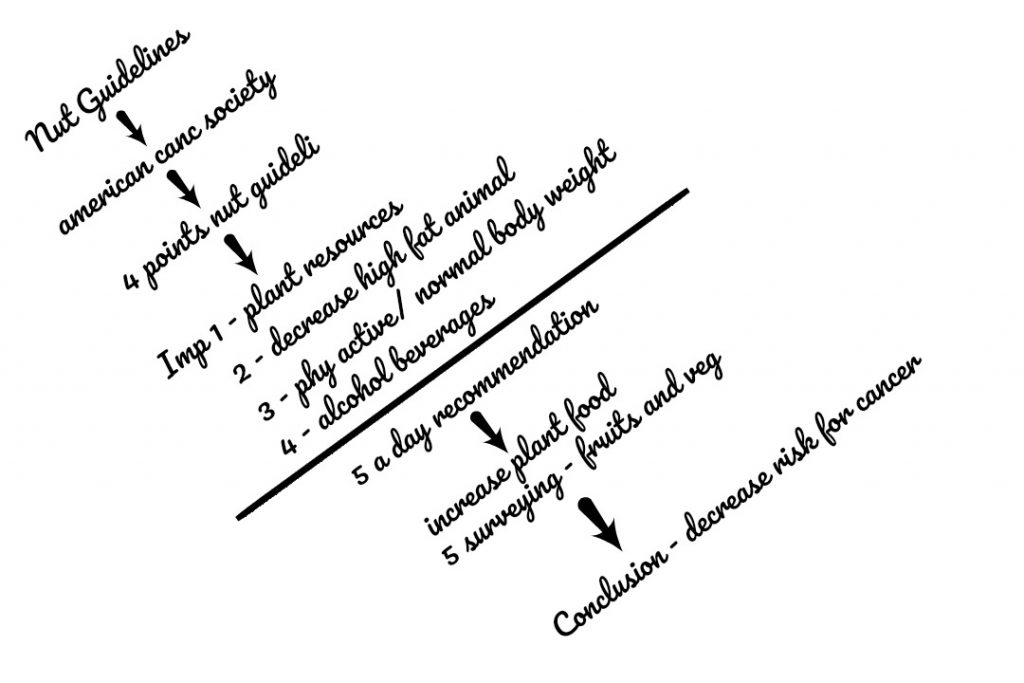 Points to note down while listening audio – As you have seen this is how we make notes in a flow chart manner and I don't write the full sentence and I don't write full words.
PTE Important Tips To Describe Image
From the above picture, you can easily reproduce the content. We can say –
"The lecture was related to nutrition guidelines given by American Cancer Society. There were four total guidelines. The first one was to increase the food plant sources, second is to decrease high-fat animals foods, the third one was to increase physical activity and maintain weight, the fourth one was to decrease alcohol intake. They have also given a five a day recommendations according to which person should take five servings of fruits and vegetables per day. In conclusion, the lecture was related to nutrition guidelines in order to decrease the risk for cancer."
So you have seen how easily we can talk to the content we have written earlier in a flow chart manner. Take example from the picture – This is how you can make notes and memorise the content and you can easily explain that content in a sequence.
PTE Retell Lecture Sample Exercises