PTE Academic Exam Preparation – Tips to Learn New Words from Newspaper
This cutting I have taken from " Tribune Editorial " transcript page. Follow the instructions to read the newspaper and learn new words.
PTE Academic Exam Preparation – Tips to Learn New Words from Newspaper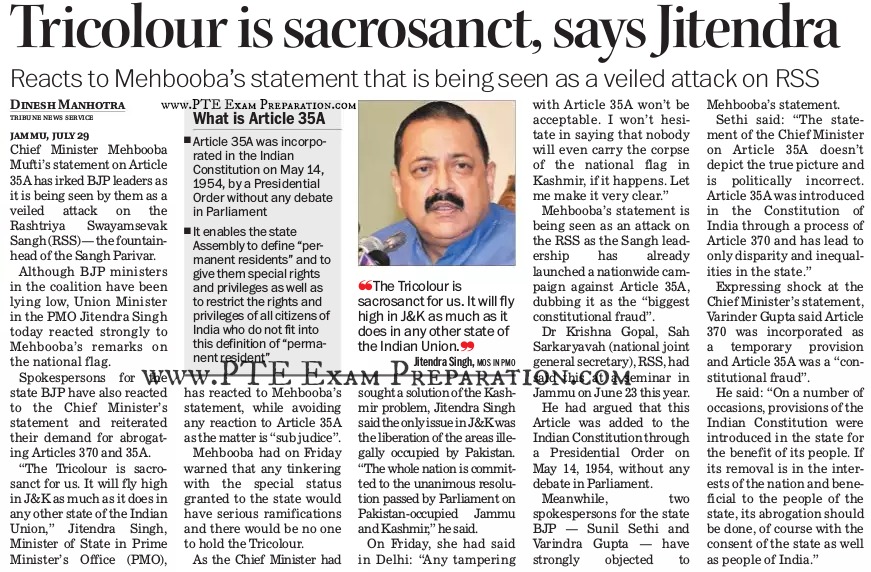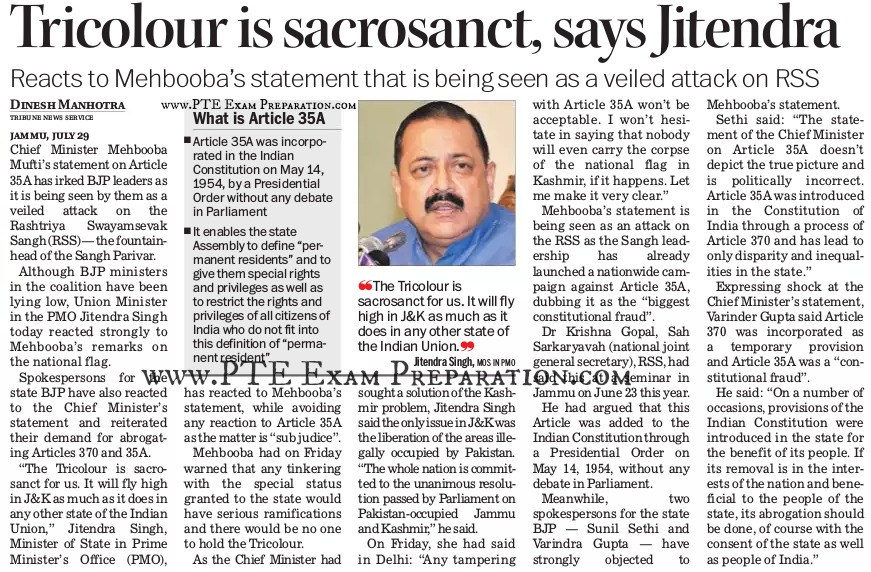 So
Heading – "Tricolour is sacrosanct, says Jitendra". "Sacrosanct" is the first new word for us in the first line, we'll underline it.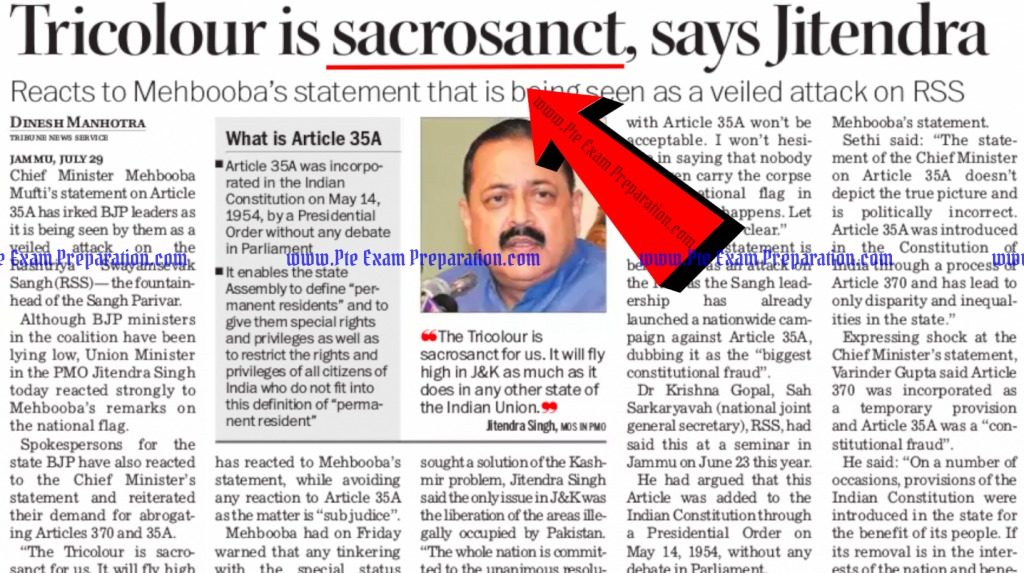 Sub-heading – Reacts to Mehbooba's statement that is being seen as a veiled attack on RSS. "Veiled" is again new word for us, so we'll underline it.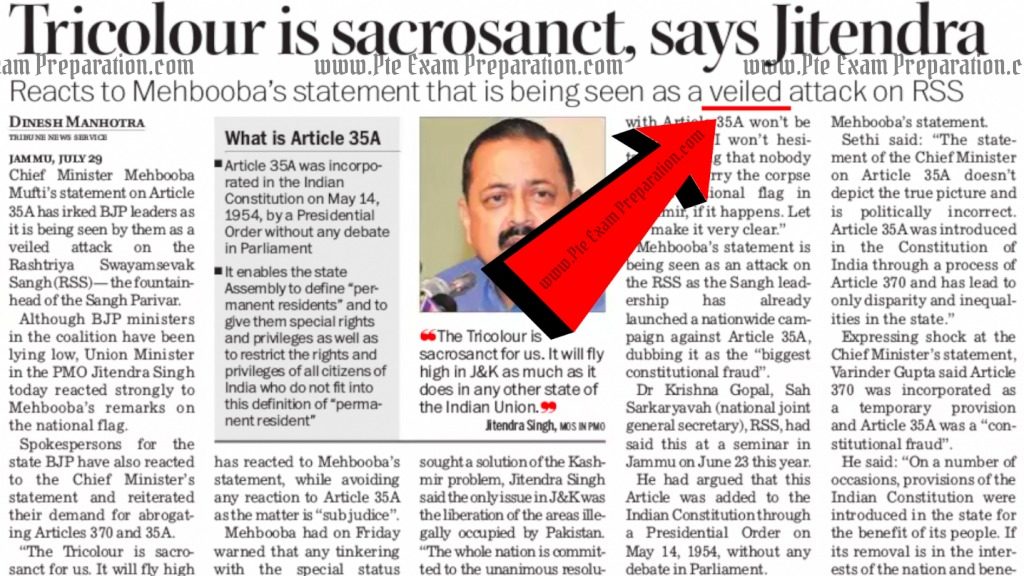 First Paragraph – Chief Minister Mehbooba Mufti's statement on Article 35 A has irked BJP leaders as it is being seen by them as a veiled attack on the RSS – the fountainhead of the Sangh Parivar. In this line, underline the word "Irked".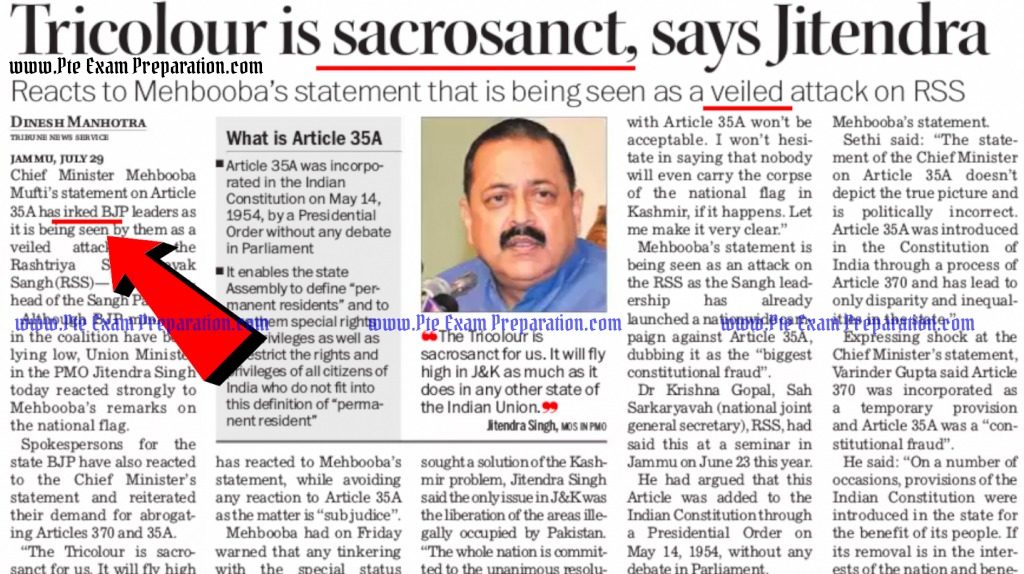 Second Paragraph – Although BJP ministers in the coalition have been lying low, Union minister in the PMO Jitendra Singh today reacted strongly to Mehbooba's remarks on the National Flag. In this line, you know ultimately we are learning grammar as well. We know when there is "have been", we'll use the word lying "ing" with the verb.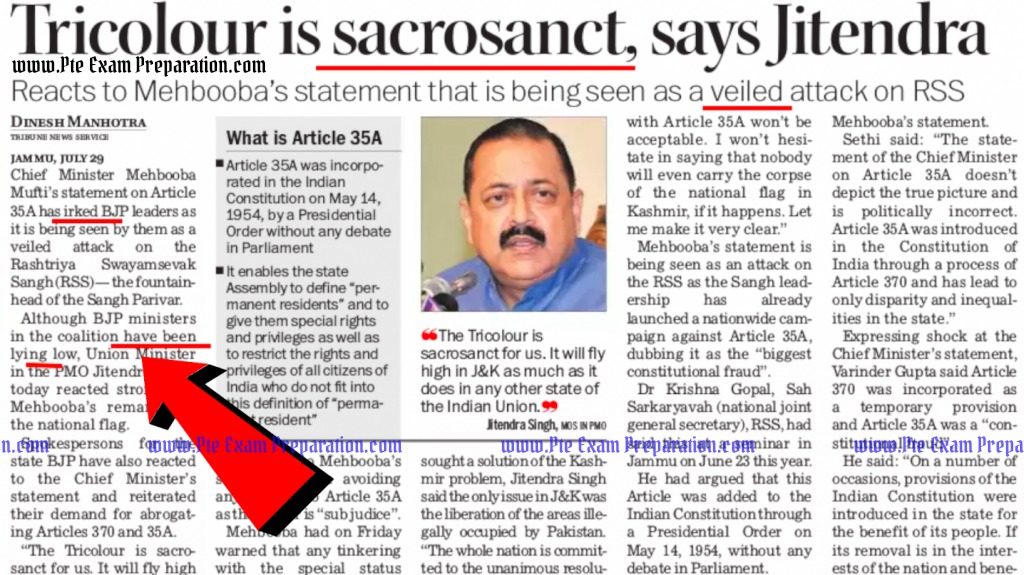 In continuation, we don't know the meaning of "reiterated" in the third paragraph, so we'll underline this.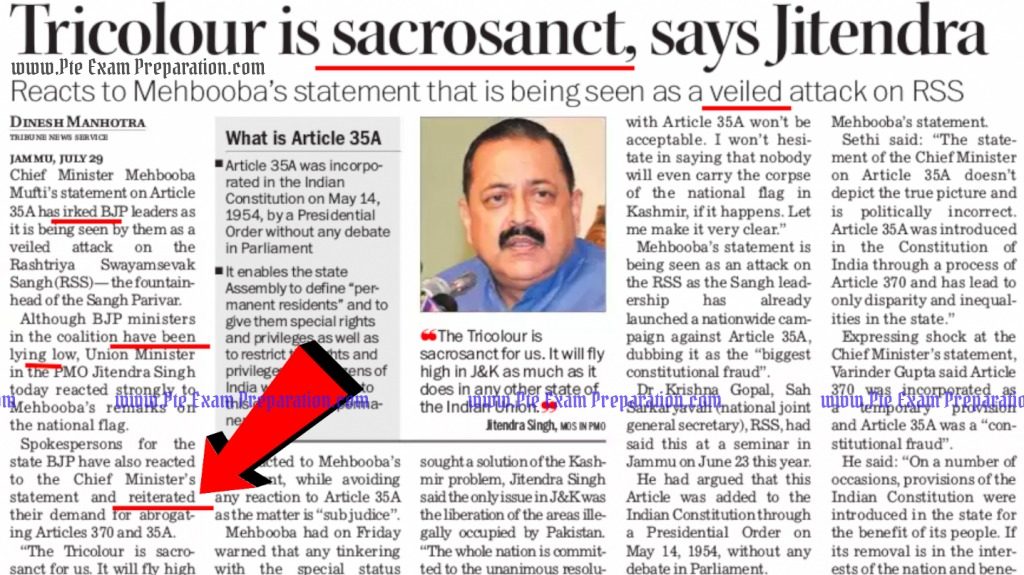 So we'll underline all those words in the article, of whom we are unaware of.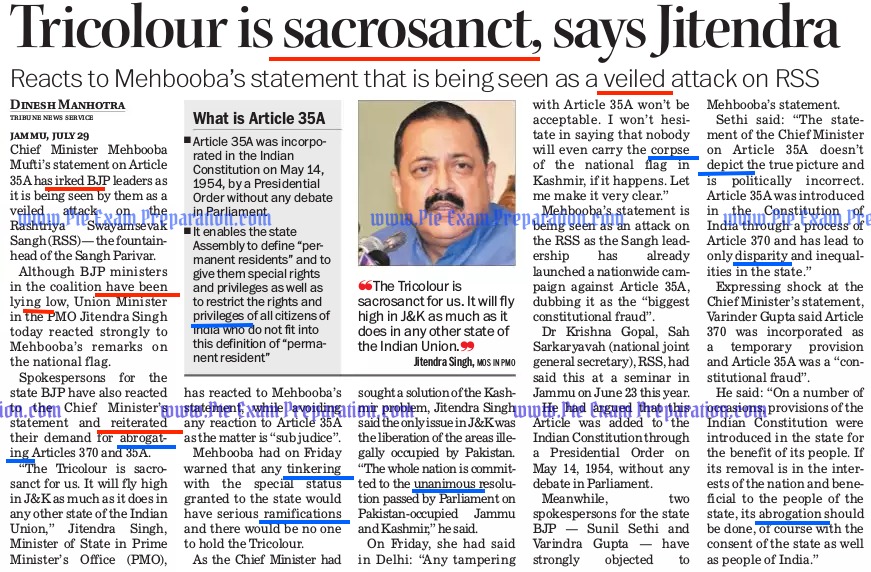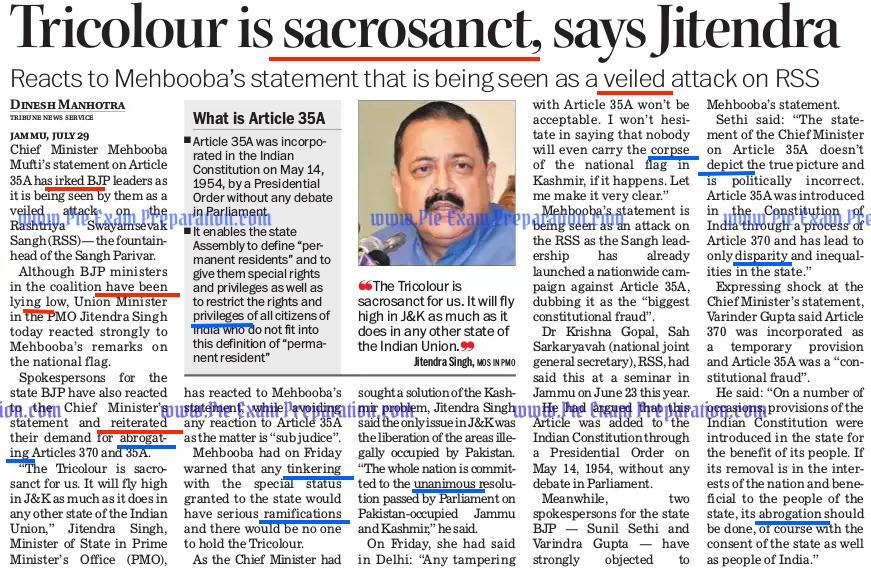 Now ultimately after underlining the words, we'll search them in google.
So, just in one paragraph of the newspaper article, especially the editorial page you have suddenly learned 3 – 4 new words and you can imagine how many words you can learn if you read the whole editorial page of the English newspaper. So with one hour of reading, you can easily learn 10, 100 to 200 words in a day. So this is how with in 2 – 3 minutes we learned 10 words.
Like example from the above editorial, we'll google the meaning of "Sacrosanct, Veiled, Irked and reiterated".
Now just learning the meaning of new words will not improve your vocabulary. You will need to retain them and practice their usage every day on new editorial pages. Write the meanings on newspaper cutting and stick this cutting on your PTE notebook.
At the time of learning a new word, search their roots (etymology) too. For example, "Bio" (means life) can make you understand and never forget biography, biology, biodegradable, etc.
So this is how you can improve your general newspaper reading.
Note- This is very important, don't just go directly to practice fill in the blanks without improving your reading. So that is why I said – there is no shortcut in PTE reading. You just need to read new martial and learn new words.