Imitating celebrities in sports and movies good or bad – Solved Essay PTE
Many young people nowadays are imitating celebrities in sports and movies. In your opinion, is this good or bad? Support your point of view with reasons and examples from your own experience.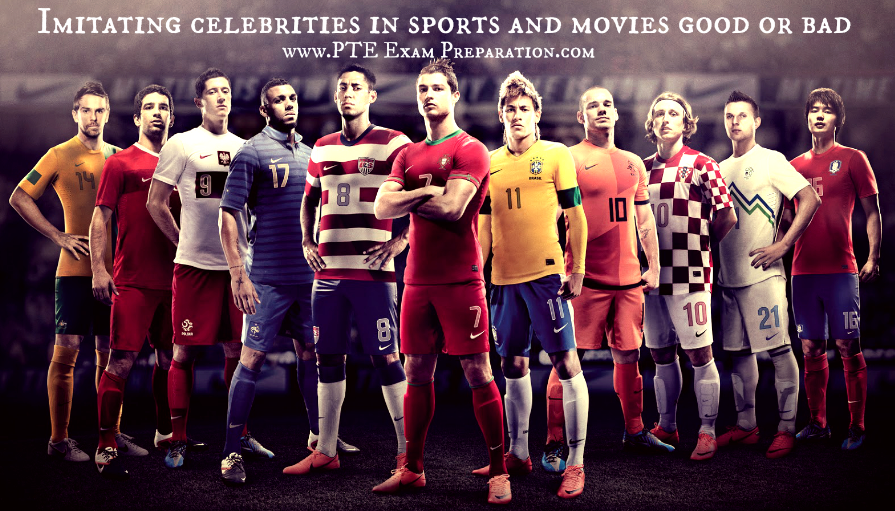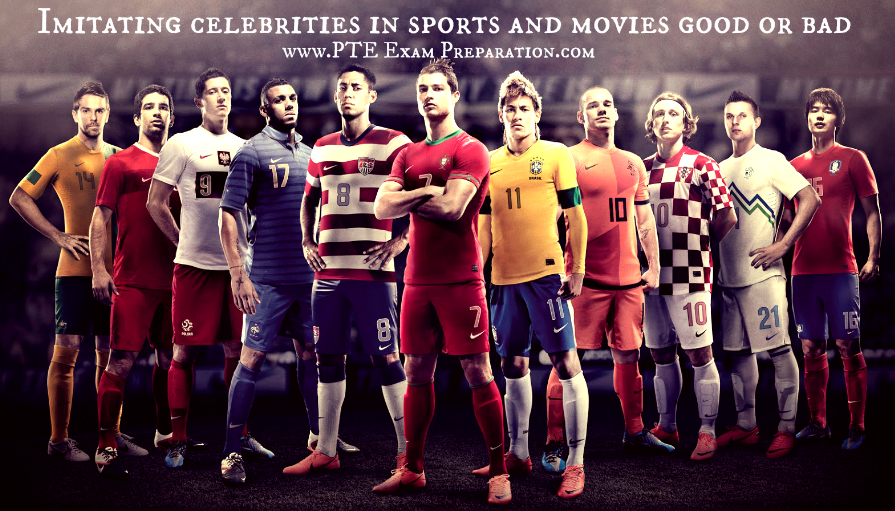 Imitating celebrities in sports and movies good or bad – Solved Essay PTE
Nowadays celebrities such as actors, sports personalities are extremely influential for youngsters. If you ask a youngster who is his or her role model they might name a celebrity or a sports star. Some people think imitating celebrities is not right, we should admire them rather than imitate them. But I do not agree with the statement. In my opinion, imitating celebrities is not bad. There are several reasons behind it.
Firstly, they have achieved something in life that is why they are celebrities. People know them for their achievements and success. If someone imitating them I do not understand what is wrong in that. These celebrities and their success stories influence others also. There are many celebrities who really worked hard to achieve their goals. They always give a good message to society. They never do things which impact society. After all, it will impact their image too.
Now parents to encourage their children to take participation in sports, dance and other activities. Watching good programs, sports and good movies help in developing interest and hobbies in youngsters. The young people get to know about their struggle in life they get inspired and motivated by their dreams.
Football players like Lionel Messi, Cristiano Ronaldo, Luis Suarez, Neymar, Sergio Aguero, Manuel Neuer, Gareth Bale, Andres Iniesta, Zlatan Ibrahimovic and Arjen Robben are among famous celebrities who are very humble and have inspired many people.
To conclude, celebrities always guide and inspire youngster in the right direction. Their achievements help the youngster in setting and achieving their goals. What they do in their personal life should not matter, the only thing which matters is there success, achievement and recognition. So I do not think initiating celebrities is bad rather it should be promoted. It is good for youngsters and hence good for the nation too.
Essay Topics:
Euthanasia Is No Longer Acceptable In The Modern Society. Discuss
Global warming essay effects & causes
To stay updated, like us on Facebook.