Essay on Computer for Students
Computer Essay – Write an essay on computer for students of class 1, 2, 3, 4, 5, 6, 7, 8, 9, 10, 11, 12 and college students. Here is essay on computer.
Essay on Computer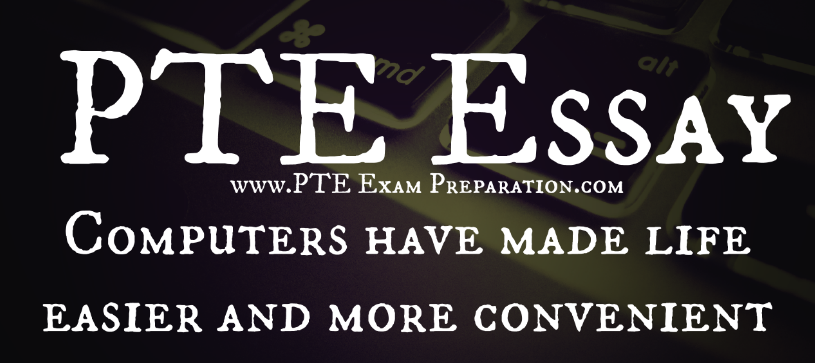 Some people say that computers have made life easier and more convenient. Other people say that computers have made life more complex and stressful. What is your opinion? Write an essay on computer. Use specific reason and examples to support your answer.
The computer is one of the greatest inventions of all times. Nowadays Computer has become an essential part of our lives. We can not imagine our lives without computers. From entertainment to school, colleges, and from business to workplaces, computers are used everywhere. From researchers, developers to scientists, architects, it is used in every profession. From a small shopkeeper to a business tycoon every one uses it. It is easy to manage things with the help of the computer for e.g. Earlier we use paper to record things or to make data but now it has become much easier to record things with the help of the computer, everything has become paperless now.
Apart from this, it is used for entertainment also, children, youngsters everyone use it for playing games, movies etc. Filmmakers, music directors, etc they all take the help of the computer for editing movies and songs, for effects, animation etc. It is very useful in architectural design. Many big and popular buildings like Burj Khalifa are an example of it. From designing a motorbike to a car, spacecraft computer is used. It is used in hospitals to make the record of patients and doctors also take the help of computers to connect various equipment used in surgery and for another test.
PTE Summarize Written Text With Answers
So we can see there is a tremendous use of the computer. It has become an integral part of everyone's life. Nowadays nothing is possible without the help of a computer, still, some people think there are some cons of a computer, they think the computer has made life more complex and stressful. I do not agree with them, by looking at its importance and use in life I do not think that it has any disadvantages.
To those who think it has some negative impact on us I would like to say, everything has two sides positive and negative. It has more positive effects than negative. By looking at its positive points and importance in every filed they should ignore the negative points which they think it has. The world has become more advanced and competitive now. To survive in this kind of world, it is necessary to invent and use things like the computer.
PTE Exam Preparation Essay –
Voting is Compulsory Essay PTE
Persuasive essay about education is the single most important factor in the development of a country
To stay updated, like us on Facebook.