Are Famous People Treated Unfairly By The Media
Are famous people treated unfairly by the media? Should they be given more privacy, or is the price of their fame an invasion into their private lives? What is your opinion?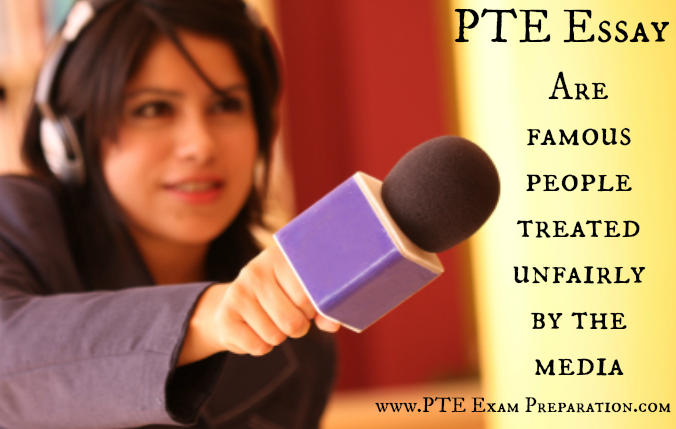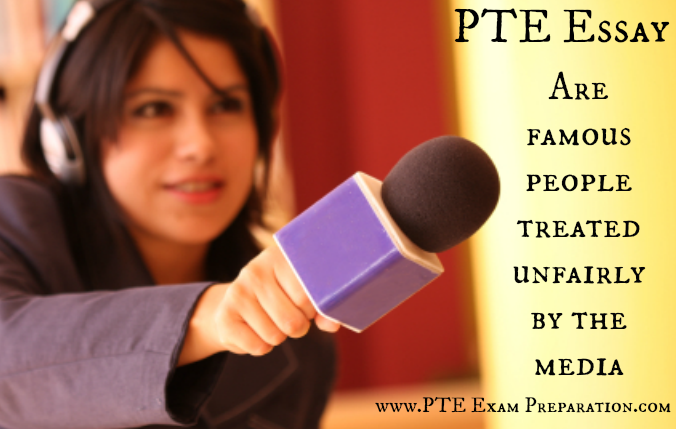 PTE Essay – Are famous people treated unfairly by the media
There is no doubt that Media Plays an important role to make someone famous. Media is the first source that produces the famous people. Nowadays every person wants fame and publicity for the media is a good source. Although some people think famous people are treated unfairly by media this is true but up to some extent. Because it is the only source from where we get every information. Although media cross limits some time by entering in someone's personal lives, by chasing famous people and their families, sometimes they chase their children too, also sometimes they talk about the personal relationship. That things make famous people upset. On the other hand, some famous people enjoy fame and publicity given by media. I also believe that becoming famous means allowing media to enter into their personal lives.
But we can not ignore the fact that these famous people use media only when it comes to promotions or when they want to introduce something new to the society. All movie star do their movie promotions though media only and all business tycoons launch their new products through media only. Also, media is a medium which contacts fans to their favorite celebrity by giving updates on them.
So we can say there is a negative part of media also but if we ignore that part media is good for society and for famous people too. Because famous people are famous because of media only, media plays an important role in our lives specially in famous people's life. I believe that positive media does not affect the famous people. Positive media informs us about famous people and other things in the world. Famous people are familiar to us because of media only.
Media has the power to make someone famous or obscure. For eg. If we talk about recently released movie "Toilet Ek Prem Katha", which is based on true story. That story became famous because of media only. This is a story of a 19 years old girl Priyanka Bharti who is from Uttar Pradesh, India. She left her husband's home after the second day of their marriage because there was no toilet in the home. Then Priyanka and his husband used media's help to bring this to notice. And now a movie has made on this so we can see the power of media here.